25 Scholarships Aimed At Teachers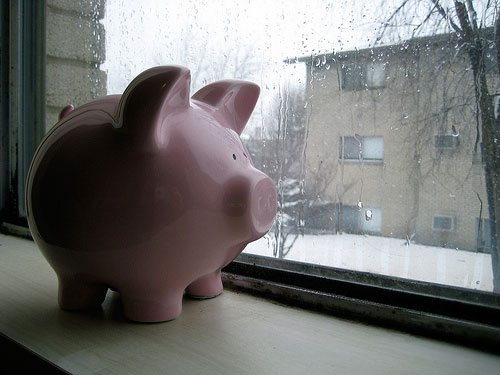 (Via)
For students who are aspiring educators, there are a great many teaching scholarships, grants and other opportunities that are available. Here is a sampling of the many opportunities out there: 25 scholarships aimed at future teachers.
1. Robert G. Porter Scholars ($1000)
These scholarships are for teachers and students that are members of the American Federation of Teachers.
2. Martin Luther King Jr. Memorial Scholarship ($1000-$2000)
Minority students who are earning a GPA of 3.5 or higher can apply for this California teacher scholarship.
3. Zeta Phi Beta Isabel M. Herson Scholarship ($500-$1000)
Scholarships are awarded to several education majors each year.
4. Medical Imaging Educators Scholarship ($5000)
Students that are studying radiological sciences and maintain a GPA of 3.0 may be eligible for this teaching scholarship.
5. Future Teachers of American Scholarship ($250)
Link
Students must be enrolled in a two or four year college and are tested on their curriculum to be awarded this scholarship.
6. Aspiring Educator Scholarship ($1000)
Members of Teachers-Teachers.com can apply for this opportunity if currently enrolled in a educational program at college.
7. Jean Evenstad Memorial Scholarship ($800-$1000)
English students of VCSU can apply for this yearly scholarships.
8. AFT Robert G Porter Scholars Program ($1000)
Education majors that are also AFT members can apply. Between four to ten students are selected each year.
9. Shela Z. Kouman Memorial Scholarship ($1000)
Financially strapped high school graduates that are interested in a teaching career may be eligible for this award. To be considered, an essay must be submitted and GPA needs to be at least 2.5.
10. Anna and John Kolesar Scholarships (varied)
Students that are enrolled in teaching programs and reside in Alberta, Canada must have a GPA of 3.0 to be eligible.
11. Straightforward Media Teacher Scholarship ($500)
Students who are enrolled in an Education program can receive this award. The site gives out the money every three months.
12. Tennessee Minority Teaching Fellows Program ($5000)
Students from Tennessee that are in education and planning to teach in a K-12 school may be eligible for this program.
13. Jack and Jeanette Chu Scholarship Fund ($2500-$5000)
Students at UC Berkeley that are enrolled in the Haas School of Business may apply.
14. Alice L. Haltom Educational Fund ($2000)
North American students that are in Information and Records Management can get this scholarship.
15. Bound to Stay Bound Books Scholarship ($7000)
Students that are pursuing an MLS and are going to work in library services for children are eligible.
16. Common Knowledge Scholarship Foundation ($250)
Link
Freshmen students can get this yearly scholarship.
17. Christopher K. Smith Memorial Scholarship ($1000)
High school students in Delaware can get ahead with their teaching career.
18. National Board for Professional Teaching Standards Scholarship Fund (varied)
Future teachers throughout the United States may apply.
19. Applegate/Jackson/Parks Future Teacher Scholarship ($1000)
Education majors can get this annual award.
20. Army Staff Sgt. Special Agent Richard S. Eaton Jr., Scholarship ($1000)
Students pursuing fields such as Counterintelligence may apply for this award.
21. Phi Delta Kappa Prospective Educator Scholarships ($500-$1500)
High school or college students that are members of PDK or have a parent that is a member may be eligible for this scholarship.
22. Developmental Disabilities Awareness Awards ($500)
High school students that have performed at least 25 hours of volunteer work in developmental disabilities may apply.
23. Minority Teachers of Illinois Scholarship Program ($5000)
Minority students in Illinois that are looking to teach preschool elementary, or secondary school can take advantage of this scholarship.
24. Alpha Kappa Alpha Educational Advancement Foundation (varies)
Undergraduate and graduate students that are pursuing an educational career can apply for one of the many scholarships through this foundation.
25. AAIA Emilie Hesemeyer Memorial Scholarship ($1500)
Students with teaching majors can apply for this renewable annual scholarship.
So that concludes our list of scholarships for teachers. We hope that it helps give you a head start in your search for financial aid as you pursue your education and career.