If you are interested in making a difference in the lives of hundreds of children, consider a master's degree in elementary education.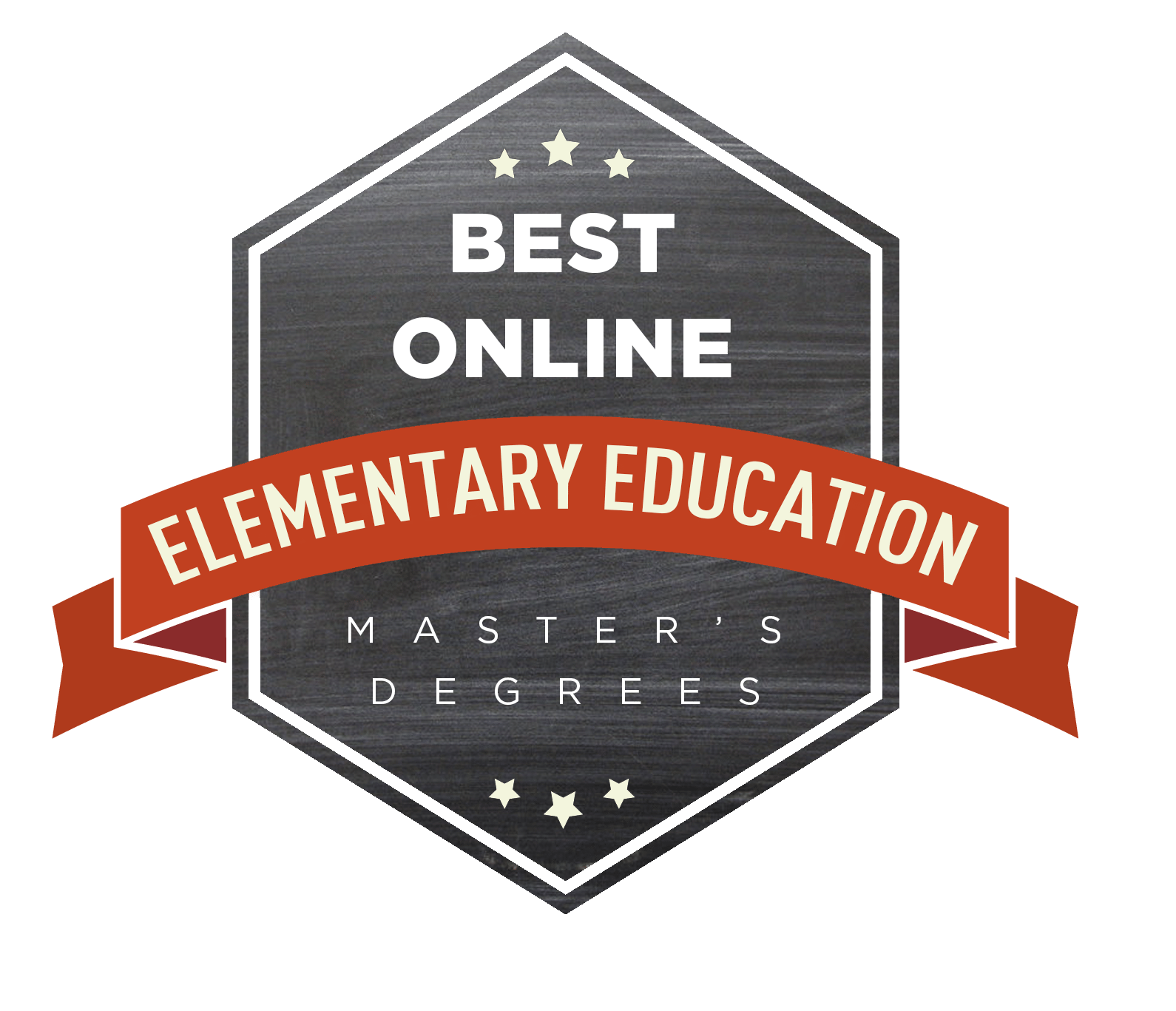 If you have a passion for helping people learn, you should become a teacher. Great teachers can make lasting impacts on their students, changing their lives for the better.
In most states, teachers must earn master's degrees to obtain permanent certification or licensure. An online degree in elementary education is a great way to expand your expertise and solidify your future as a dynamic, skilled elementary educator. Furthermore, online degrees are usually more flexible and affordable than their on-campus counterparts, allowing current teachers and career-changers to continue working while they expand their knowledge of teaching and learning.
What kind of master's degree in elementary education should you get?
Select your degree based on the specializations and customizations it offers to your chosen career path. If you are interested in helping students with disabilities, for example, consider a concentration in special education. If you would rather learn more about reading education, try a literacy specialization. These concentrations will help make you a more marketable job candidate, and will also make you a more impactful teacher.
If you're deciding where to earn your undergraduate degree, head over to our ranking of the Best Online Bachelor's in Elementary Education Degrees.
How much money do people make with a master's degree in elementary education?
Starting salaries depend on the state in which you receive certification and ultimately end up working. Entry-level teaching salaries average $39,070 a year. Teachers with master's degrees earn much more than the average starting salary, up to $51,00 per year. Most teachers earn higher salaries with additional years of experience and professional development. The job outlook for these positions is promising, with a projected growth of seven percent by 2026.
What can you do with a master's degree in elementary education?
Although most individuals with master's degrees in elementary education will go on to become classroom teachers in grades preK-6, some will pursue other opportunities. Popular career choices include educational consultants, curriculum developers, and special education teachers. With additional coursework and certifications, it is also possible to progress to a career as a literacy specialist or building administrator.
What are the requirements for a master's degree in elementary education?
Some schools will require you to enter into your graduate studies with an initial teaching certificate. However, many programs only require a bachelor's degree, and often it does not need to be in a teaching field. While enrolled in a master's degree program, you will take classes in curriculum development, classroom management, and interventions for students with learning disabilities.
What are the best master's degrees in elementary education?
Look for a master's degree that will fit your current career goals and teaching experience. If you're already working as a teacher, an online degree program is a great option, as it will allow you to continue teaching as you earn your credits. Search for a program with small student-to-faculty ratios, as your relationships with faculty and peers will be integral to your success.
Most online programs are now offered asynchronously, meaning you can take classes at your own pace and interact with peers and professors on your own time. Many online degree programs are also affordable, and many provide fellowships and scholarships to help make the dream of obtaining a master's degree a reality.
1. Auburn University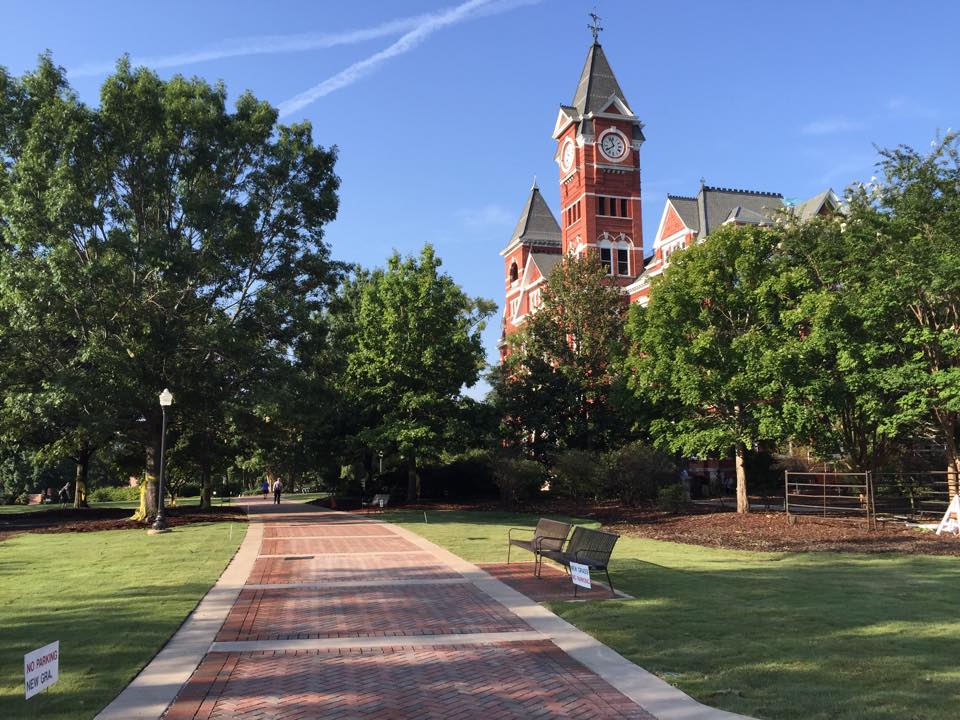 Overview
The outstanding programs in Elementary Education at Auburn University are designed for individuals who already have initial teaching certification and are seeking professional certification in the state of Alabama. The university also offers a non-certificate pathway that allows passionate students to gain community and international experience with fewer overall requirements.
Program Features
Thirty credit hours are required for both the certification and non-certification pathways. Students will take content area courses in language arts, math, social studies, and science, as well as education classes such as:
Approaches to Teaching
Literacy and Inquiry in the Content Areas: Grades 6-12
The Elementary School Program
Organization of Programs in Elementary Education
Evaluation of Programs in Areas of Specialization
Research Studies in Education in areas of Specialization
Notables
This affordable program starts at just $610 per credit hour. A variety of fellowships and grants are available, including graduate tuition fellowships. With a small student-faculty ratio of just 19 to 1 and 90 percent of faculty possessing terminal degrees, the quality of teaching and learning at Auburn is unsurpassed. As a result, it is ranked one of the Best Value Schools by U.S. News & World Report.
2. The University of Alabama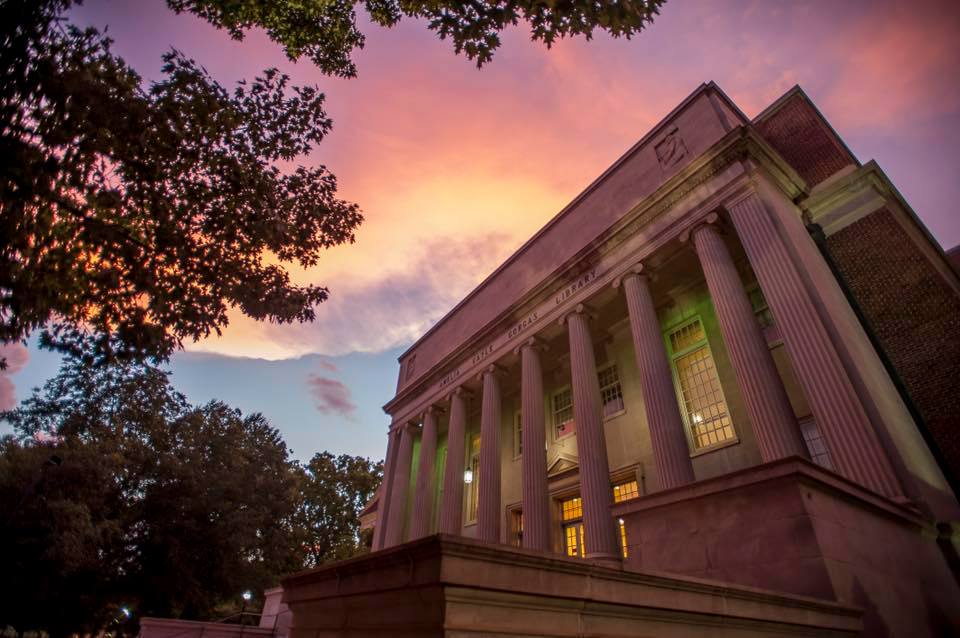 Overview
The online Master of Arts in Elementary Education at the University of Alabama is designed for busy professionals interested in pursuing master's level teacher certification. The online program involves students in integrated practicum experiences and impactful educational research. The program is accredited by the National Council for Accreditation of Teacher Education and requires a minimal $375 per credit hour.
Program Features
Thirty-six credit hours are required to complete this program, and applications are accepted year round. Required classes include:
Evaluation of Classroom Learning
Elementary School Curriculum
Guiding Pupil Learning
Computer Based Instruction
Students will also take classes in a chosen specialty area, such as Language Arts, Literacy, or Mathematics.
Notables
This program has received several accolades, including a third-place spot on The Best School's top twenty online Master of Arts in Elementary Education programs. Numerous scholarships are available to graduate students, helping the University of Alabama secure a top ranking for its affordability. Popular scholarships include the Curry Bedsole Adams Endowed Scholarship, the Susan Duckworth Bedsole Endowed Scholarship, and dozens of other no-strings-attached awards.
3. Western Illinois University

Overview
The Master of Science in Education in Elementary Education at Western Illinois offers two different specializations that can be completed entirely online. Students may choose from elementary curriculum or literacy education. These programs are unique in that they do not utilize a cohort model, meaning students can pursue any sequence of coursework to complete their degrees. The program has no prerequisites and includes a capstone project that allows students to integrate their learning.
Program Features
There is absolutely no campus attendance required by this program, which is taught by experienced, full-time faculty utilizing a variety of instructional and technological strategies. Required classes include:
Methods of Research
Assessment and Differentiation
Recent Trends and Research in Elementary Education
Teaching Language Arts in the Elementary School
Mathematical Reasoning in School Mathematics
Notables
Western Illinois University is recognized as a Best Midwestern College by both Princeton Review and U.S. News & World Report. With a student-to-faculty ratio of 14 to 1, students are guaranteed to receive a quality education. Tuition starts at just $8,712 a year, making it both an affordable and flexible degree program for busy students.
4. University of North Carolina Wilmington

Overview
The interactive program in Elementary Education at the University of North Carolina Wilmington requires students to complete field placements during each semester, with a culminating full-time internship at an elementary school. This is a great option for teachers who are already employed and seeking an option for completing their graduate degrees while they remain employed.
Program Features
The Watson College of Education at the University of North Carolina Wilmington offers forty-two different educator preparation programs, most leading to teacher licensure. The college has been ranked "exemplary" by the State Board of Education—one of only seven schools to receive this distinction. Students will take classes such as:
Advanced Study of Elementary Education
Research-Based Instructional Design and Assessment
Advanced Study of Language and Literacy
The Nature and Needs of Exceptional Children
Understanding Diversity and Diverse Learners
Notables
The university offers several unique learning opportunities for graduate students, in particular, its international programs. Recognizing the benefit of understanding foreign cultures in relation to education, the university operates study abroad programs in Belize, Ethiopia, Ireland, London, and the Netherlands. With a few additional credits, education majors can even pursue an additional international concentration to accentuate their degrees.
5. University of Pittsburgh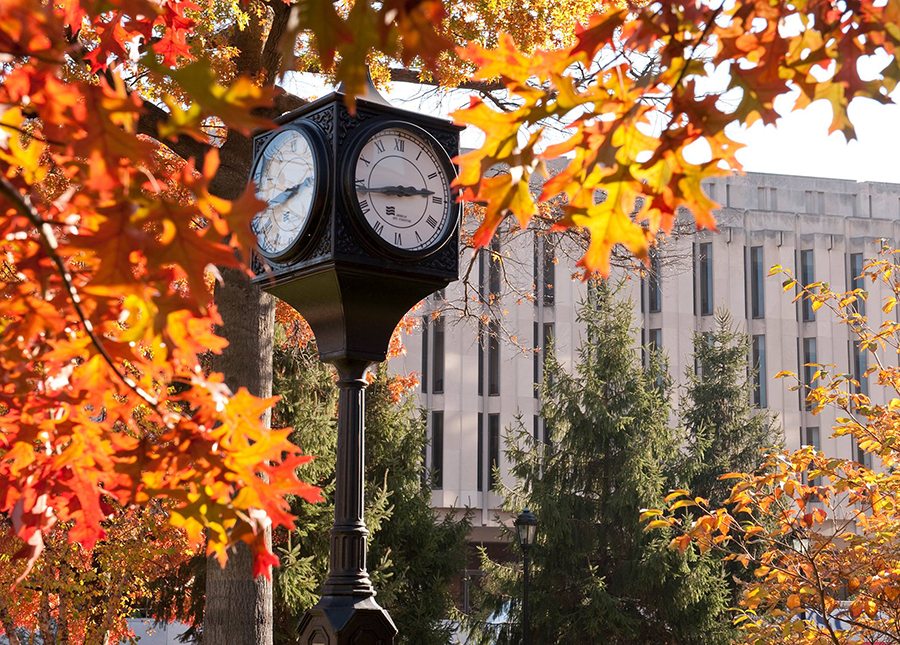 Overview
The Elementary Education program at the University of Pittsburgh prepares teachers by enhancing their understanding of diverse learners and their classroom needs. Students will work with academic advisors to design their own studies.
Program Features
Although this program requires thirty-six total credit hours, students who completed their undergraduate degrees at the university and obtained teacher licensure can finish their studies with just eighteen additional credits. Required classes include:
Psychology of Learning and Development for Education
Education and Society
Disciplinary Literacy
Language and Language Systems
Theory and Practice in Teaching New Media and Literacies
Literacy Assessment and Instruction for Children with Disabilities
Inclusive Setting Classroom Management Strategies
Notables
This program is ranked twenty-seventh in the nation by U.S. News & World Report among graduate schools of education. It is small, with fifty tenured faculty members, most of whom are engaged in funded research. Ninety-eight percent of graduates passed teaching licensure or certification examinations, a testament to the individualized attention devoted to each and every student at the university.
6. Missouri State University

Overview
This incredibly flexible, hands-on program can be completed in a number of ways. Students may choose a third of their classes by creating programs that meet their individual needs, concentrating in areas such as early childhood, technology, special education, mathematics, reading, and many others. The program can be completed at an individually-set pace, allowing students to take just two classes per semester for two years, including a summer term.
Program Features
This program can provide a pathway to a variety of enriching careers. Graduates remain teachers in the classroom or become curriculum writers or educational leaders. Some go on to Ph.D. programs. A sample schedule might include:
Elementary School Curriculum
Differentiated Instruction for Early Childhood, Elementary, and Middle School
Contemporary Issues in Elementary Curriculum
Educational Research Methodology
Standards-Based Integrated Curriculum, Learning, and Teaching
Notables
This program can be completed either entirely on-campus or online. It is designed with a research/practitioner focus that specializes in hands-on experiences. Students will obtain diverse approaches to instructional practices and can complete the degree in as little as two years. An accelerated program is also available that allows students to complete both undergraduate and graduate degrees in just five short years.
7. University of Missouri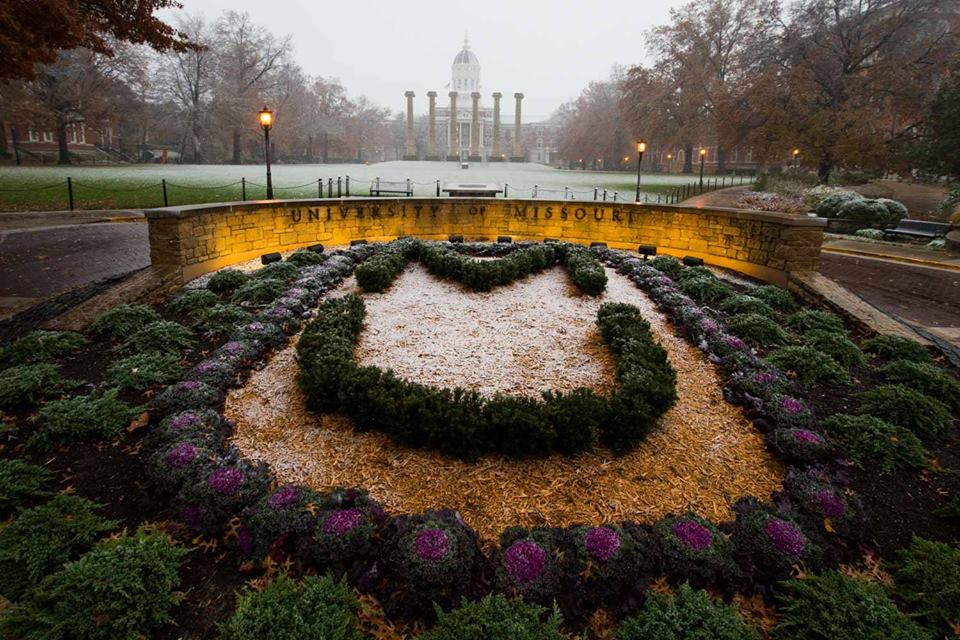 Overview
The fully online Master's degree in Elementary Education at the University of Missouri is designed to prepare students to advocate for children and put theoretical practice into action. This high-quality education program is provided entirely online so that candidates can continue existing or pursue future careers as educators, managers, directors, curriculum developers, researchers, or consultants. It may be started at three different times throughout the year, allowing for maximum customization.
Program Features
This program allows for emphasis in one of three different content areas. Students may pursue concentrations in Early Childhood, General, or Reading emphases. Usually, two concentrations are chosen as candidates take classes within a three-year period. Required courses include:
Examining History, Community and Social Justice in Education
Teacher Action, Advocacy, and Leadership
Instruction, Learning, and Assessment
Teacher Action Research
Foundations of Early Childhood Education
Psychology of Early Childhood Development
Notables
The College of Education at the University of Missouri is part of a vibrant, diverse community. Founded in 1963, the campus proudly hosts over 6,000 online students. With a student-to-faculty ratio of just 17 to 1, the attention to student success at this institution is truly outstanding. The university is also top-ranked for affordability, coming in first for overall quality and cost in a report by Business Insider.
8. Southeast Missouri State University

Overview
The online Master of Arts in Elementary Education at Southeast Missouri State University offers three areas of emphasis in Reading, Math or Science, and Early Childhood Education. These concentrations are offered to provide classroom teachers with the resources and training necessary to broaden their expertise, as well as to seek additional teaching certificates if desired. As a result, the College of Education is recognized as an Apple Distinguished School for several years in a row.
Program Features
This program has a strong focus on technology integration in the elementary classroom. Students will gain 21st-century skills that help them enrich the learning experience for both students and teachers. A sample schedule will include classes such as:
Family/School Collaboration
Educational Assessment
Family and Child with Exceptionalities
Issues and Trends in Early Childhood Education
Techniques of Teaching Science in the Elementary Schools
Curriculum Construction in a Multicultural Society
Effective Literacy Leadership
Notables
Students are required to complete clinical experiences as part of this program, and many will pursue internships that are close to home or will complete the requirement through their current teaching positions. Graduates have found jobs in capacities such as Early Childhood Program Directors and Reading Specialists all over the country. To help students make ends meet while they are completing their degrees, Southeast offers over $17 million a year in institutional scholarships. These are offered as academic, endowed, and participation scholarships, and they help to off-set Southeast's already low tuition cost of just under $12,000 per year.
9. Eastern Kentucky University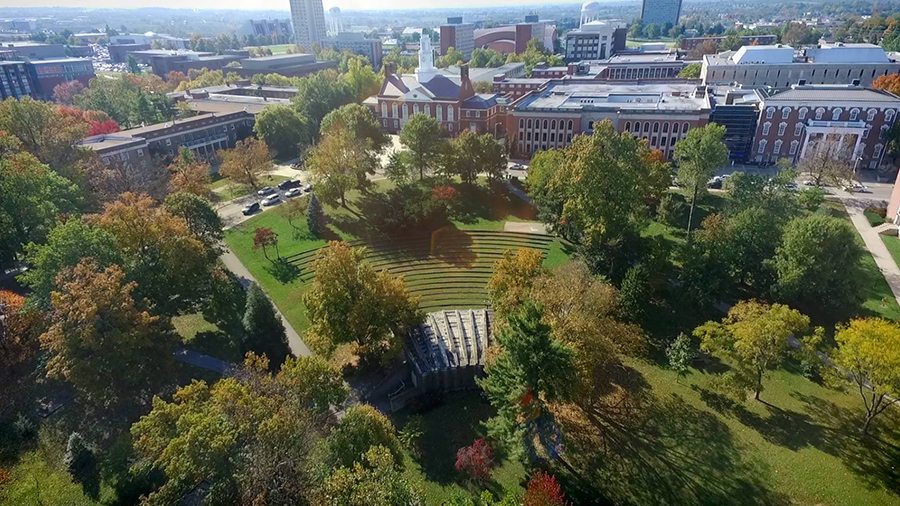 Overview
The thirty-credit Master of Arts in Education at Eastern Kentucky University was designed to prepare graduates for fulfilling, lifelong careers as elementary education teachers, specialists, coaches, or teacher leader educators. Teacher certification in Kentucky may be pursued upon graduation, or the program may be completed for certificate credit. Graduation plans are highly personalized, allowing students to complete courses at their own pace without requiring campus visits.
Program Features
Eastern Kentucky is a regionally accredited school that provides online courses in accelerated eight-week terms. The curriculum in education focuses on training teachers as leaders and professionals while also providing them with experience in teaching and learning. Sample courses for this program include:
Leadership Skills for Teachers
Leading Achievement Change
Curriculum for Teacher Leaders
Research for Teacher Leaders
Notables
The university has received numerous accolades of late, including recognition by U.S. News & World Report for being one of the best universities offering online degrees. It was also named one of the most veteran-friendly college campuses in the country. These awards are a testament to the individualized attention and support from passionate, experienced faculty and staff. It also speaks to the hands-on and relevant assignments and action research that help students develop as people as well as teachers.
10. West Virginia University

Overview
The online Advanced Master of Arts in Elementary Education offered at West Virginia University is designed to provide certified teachers with additional knowledge of content, curriculum, and classroom management. This program may be pursued by candidates who plan to teach at the elementary or middle school level. Graduates go on to work as elementary school teachers, special education teachers, and instructional coordinators.
Program Features
West Virginia University is a respected leader in the field of distance education, offering over thirty different degrees, eight certificates, and six hundred courses completely online. This National Council for Accreditation of Teacher Education-accredited program requires core courses such as:
School Curriculum for Classroom Teachers
Twenty-First Century Teaching and Learning
Problem Solving in Mathematics
Mathematics in the Elementary School
Science Research and Teaching Ethics
Social Studies Curriculum Development, K-12
Notables
In addition to a variety of teaching certification programs offered at the university, the college also offers professional development courses to help teachers obtain re-certification and enhance their professional skills. These courses are highly interactive and low-cost. Starting at just $561 per credit hour for credit-bearing courses, West Virginia University is affordable as well as high-quality.
11. University of North Dakota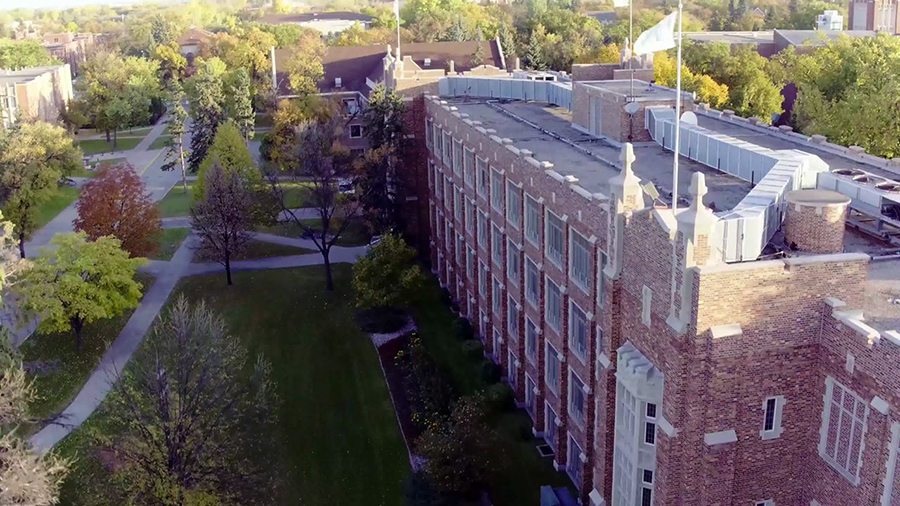 Overview
The online Master of Science in Elementary Education at the University of North Dakota prepares K-6 classroom teachers to meet the diverse educational needs of all students. The program blends theoretical practice and real-world experience to teach candidates how to create learner-centered learning environments. It is developed around a constructivist framework and includes a ninety-hour teaching practicum within each student's local community.
Program Features
The thirty-two credit hour program at the University of North Dakota only takes around two years to complete. Classes are offered in a completely online setting, through a combination of live and recorded class sessions. Students will take semester-based courses along with a three-credit teaching practicum. Sample classes include:
Understanding Readers and Writers
Survey of Children's Literature
Technology for Teachers
Mathematics for Elementary School Teachers
Health and Physical Education for Elementary School Teachers
Art for Elementary School Teachers
Notables
Students attending the University of North Dakota benefit from a highly interactive and flexible setting. Courses can be started in any term, including spring, summer, or autumn sessions. This program has received numerous accolades, including recognition as one of the twenty best online master's in elementary education by The Best Schools. Students pay in-state tuition regardless of residency, starting at just $389 per credit hour.
12. University of North Carolina at Charlotte

Overview
The thirty-three credit hour program in Elementary Education at the University of North Carolina at Charlotte leads to advanced teaching licensure in the state of North Carolina. It prepares candidates to become educational leaders, practitioners, and global educators while promoting an interactive global policy. The program can be completed at a part-time pace through the use of online teaching and learning tools.
Program Features
This program features several unique concentrations, including those in Anti-Racism, ESL, Elementary Mathematics, and Special Education. Required courses include:
Current Issues in Global and Urban Elementary Schools
Theories of Human Development and Learning in Cultural Contexts
Classroom Management and Leadership for Diverse Learners
Instructional Differentiation and Leadership for Diverse Learners
Research Methods
Notables
Starting at just $250.65 per credit hour for resident students, this affordable degree has been ranked repeatedly as one of the best graduate programs by U.S. News & World Report. Faculty members involve students in cutting-edge research, such as that related to autism, students with disabilities, college success, and culturally relevant instruction. The department earned over $8 million in external funding last year alone, and research was published in leading research journals such as Teachers College Press and the Journal of Educational Psychology.
13. Valley City State University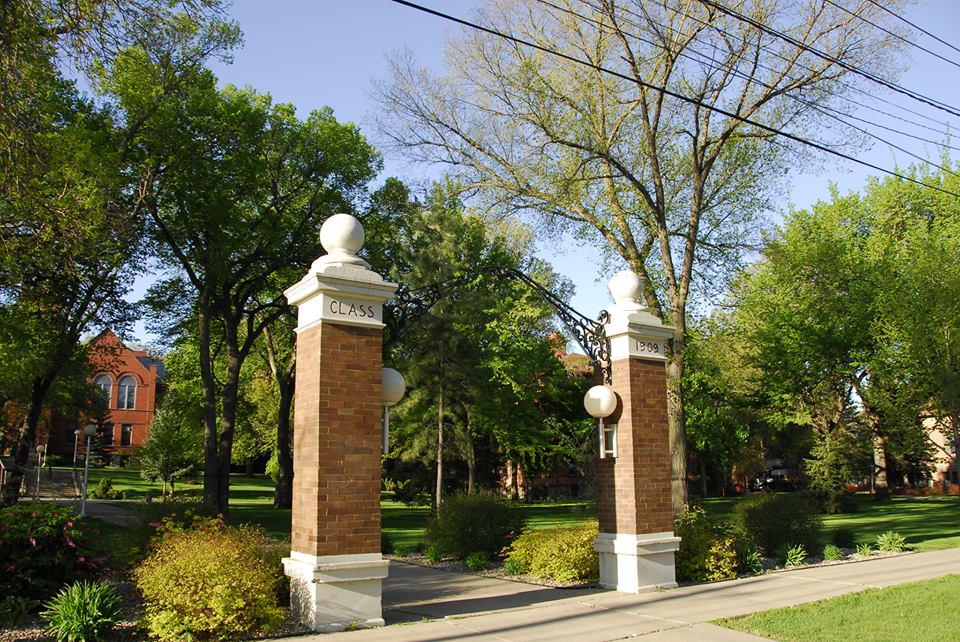 Overview
The online Master of Education degree at Valley City is designed to provide graduate students with choice and flexibility. It offers several concentrations, including those in Teaching and Technology, Library and Information Technologies, and Teaching English Language Learners. Students will engage in a variety of hands-on experiences, such as action research reports, oral presentations, field experiences, and a capstone project. Students will work closely with individual advisors to develop the appropriate degree paths for their career goals.
Program Features
Each course at Valley City is offered within a two-year rotation, with online courses offered beginning in the fall, spring, or summer months. The program can easily be completed in under two years, although it does not provide initial teacher licensure qualifications. A sample schedule might include:
Issues in School, Community, and Family
Supervision and Assessment of Teachers and Learners
Exceptionality, Diversity, and Difference
Principles for Teaching and Learning in Elementary
Field Design and Implementation
Literacy as Communication in Elementary
Teaching with 21st Century Tools
Notables
Valley City was recognized as the top public regional colleges in the Midwest as well as one of America's Best Colleges for twenty consecutive years by U.S. News & World Report. The university was founded in 1890 as a teachers college and has extensive experience in educating educators. With a student-faculty ratio of just 11 to 1, students receive access to some of the finest instructors in the country.
14. University of North Alabama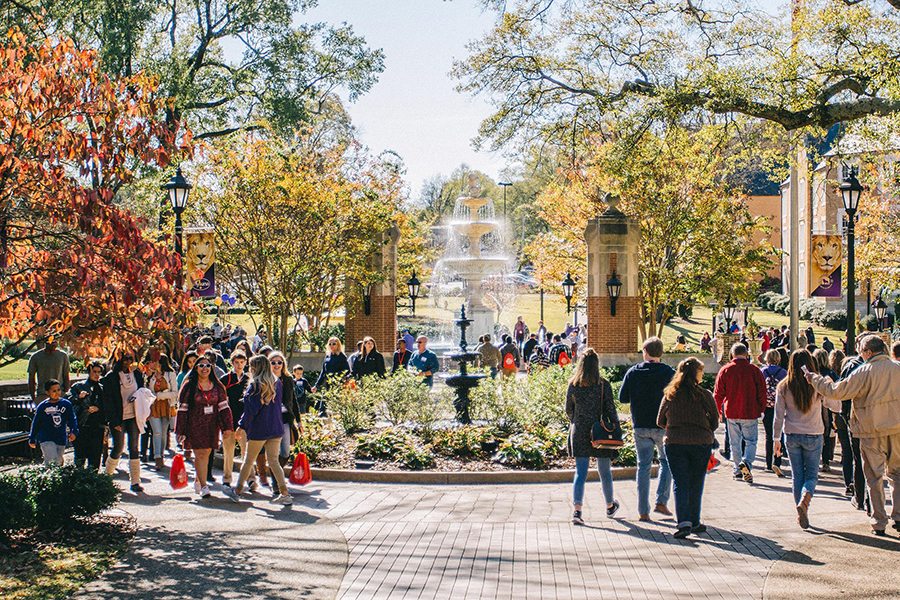 Overview
The University of North Alabama has a long-standing tradition of educating teachers in a variety of fields. The department offers traditional, online, and non-certification programs in topics such as early childhood education, English for speakers of other languages, instructional leadership, school counseling, and even family and consumer sciences. With a student-to-teacher ratio of just 17 to 1, students benefit from a close-knit community ad integrated academic support at this southern university.
Program Features
The Elementary Education program at the University of North Alabama can be completed in a variety of ways, with each pathway providing a different opportunity for certification. Students may take classes such as:
Behaviors of Young Children
Family Involvement
Issues in Elementary Education
Methods of Educational Research
Survey of Students with Disabilities
Notables
The University of North Alabama hosts tuition rates that are among the lowest in the state, with an additional one-third of all students receiving some sort of institutional or endowed scholarship award. With over 60,000 alumni around the world, the university is a family-oriented institution dedicated to student success. Graduate students, whether online or on-campus, have access to a variety of resources that help that apply, interview, and be competitive candidates for top teaching careers.
15. University of Mississippi

Overview
The online Master of Education at the University of Mississippi is designed to help educators utilize the best practices and research related to teaching students in grades K-6. The program provides Pre-K license endorsement from the state of Mississippi for candidates who already possess a teaching license. Upon graduation, students may also pursue careers as school administrators, professional development coordinators, curriculum developers, or consultants.
Program Features
This online program is incredibly flexible, with courses offered asynchronously so students don't have to give up their career or family commitments to take classes. Students will gain proficiency through experiences such as:
Forty-five credit hours of field-based learning opportunities
Comprehensive examinations
Fifteen credit hours in language arts/reading or mathematics/science
Notables
The School of Education at the University of Mississippi is large, educating over 1,100 students in undergraduate, Master's, Ed.D., and Ph.D. programs every year. Faculty members are dedicated to student success and engage them in their teaching, research, and community service endeavors. This affordable program offers a range of scholarship and assistantship opportunities to students, helping to make this program a realistic option for any teaching candidate.
16. Eastern New Mexico University

Overview
The Master of Arts in Education with a concentration in Curriculum and Instruction at Eastern New Mexico hosts a variety of attractive features. Students will strengthen their content knowledge in a selected area, and also gain skills in curriculum development and practice. Students will learn how to differentiate instruction for diverse populations and take classes in science, math, and reading. This affordable program is 100 percent online and provides students with individual faculty advisors.
Program Features
This program is taught through a variety of unique instructional strategies and technologies. Students will engage with recorded lectures via Mediasite, complete assignments and discussions through Blackboard, and use other resources such as YouTube and Collaborate. Most classes are asynchronous, allowing students to complete them at their own pace and convenience. Required courses include:
Teacher as Researcher
Graduate Seminar in Curriculum, Instruction, and Assessment
Critical Pedagogy in Educational Reform
Instructional Leadership
Trends in Mathematics and Science
Creativity Across the Curriculum
Notables
Online students at New Mexico State benefit from the university's professional, close-knit environment. Students gain connections to the local community as well as partnerships with local schools as they learn within this distance framework. In addition to the Master of Arts in Education for elementary instructors, the university offers nearly thirty other fully online degrees, allowing students to blend disciplines as they work towards their chosen career pathways.
17. Grand Canyon University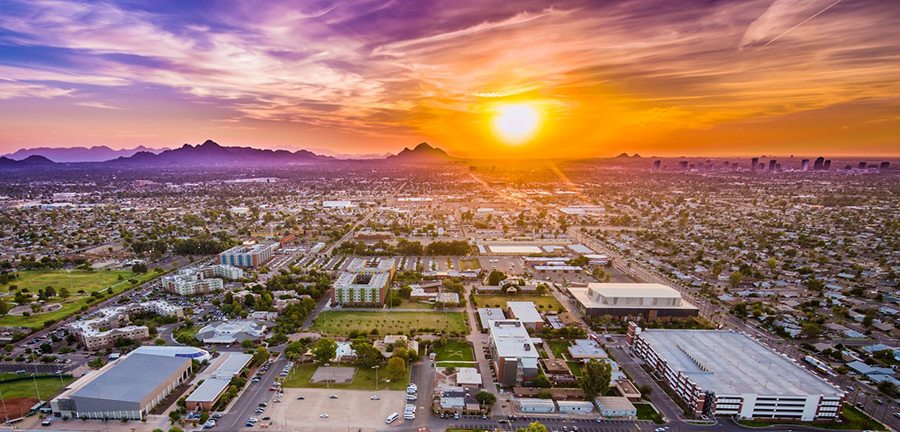 Overview
Students in the Elementary Education program at Grand Canyon will engage in a variety of learning activities, such as student teaching, state exams, and practicum experiences. These activities help walk students through each process of becoming a certified teacher in the state of Arizona. Not all graduates go on to become classroom teachers upon completing this program: Others find work in careers such as child advocates and developmental specialists.
Program Features
The unique curriculum at Grand Canyon allows teachers to earn teaching licensure for grades 1-8. It is approved by the Arizona State Board of Education and offered entirely online, emphasizing the strategies necessary for 21st-century learning environments. Forty-seven total credit hours are required for this program. Students will take classes such as:
Foundations in Elementary Education
Child and Early Adolescent Development and Psychology
Survey of Special Education: Mild to Moderate Disabilities
Creating and Managing Engaging Learning Environments
Instructional Planning and Assessment for Elementary Teacher Candidates
Strategies for Student Engagement
Notables
Grand Canyon is a private Christian university that is founded on strong values and rich history. As a result, it has a profound student and faculty community that is expanded to the digital setting. Online students receive full access to Grand Canyon's resources, including professional and recreational student organizations, counseling, academic advising, and tutoring services.
18. Indiana State University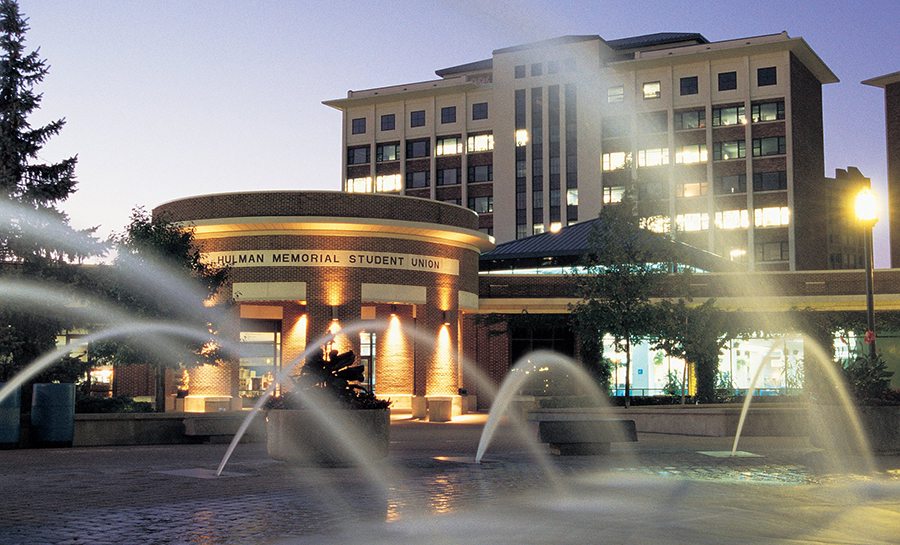 Overview
Indiana State provides an exceptional online master's degree in elementary education with specializations s in early childhood, literacy, and primary or intermediate. Although the program leads to licensure in reading certifications, it does not lead to all levels of certification in all states. The university offers a range of financial aid options, including federal student loans. Indiana State provides students with access to Branch, the online scholarship portal, to help them finance their education. Up to $16 million a year is awarded in scholarships and other awards.
Program Features
Students will take a range of classes that vary depending on whether they already possess licensure in elementary education in the state of Indiana. Required classes include:
Research in Education
Philosophy of Education
The Elementary Curriculum
Teacher as Reflective Practitioner
Building Innovative Curriculum
Notables
With a student to faculty ratio of just 19 to 1, Indiana State knows what it means to provide attentive, personalized attention to each student. This public university offers over seventy different graduate programs, with over 100,000 living alumni. These alumni provide a valuable resource to graduates, helping them practice interview skills and obtain jobs at top-ranked school districts and consulting companies.
19. American Public University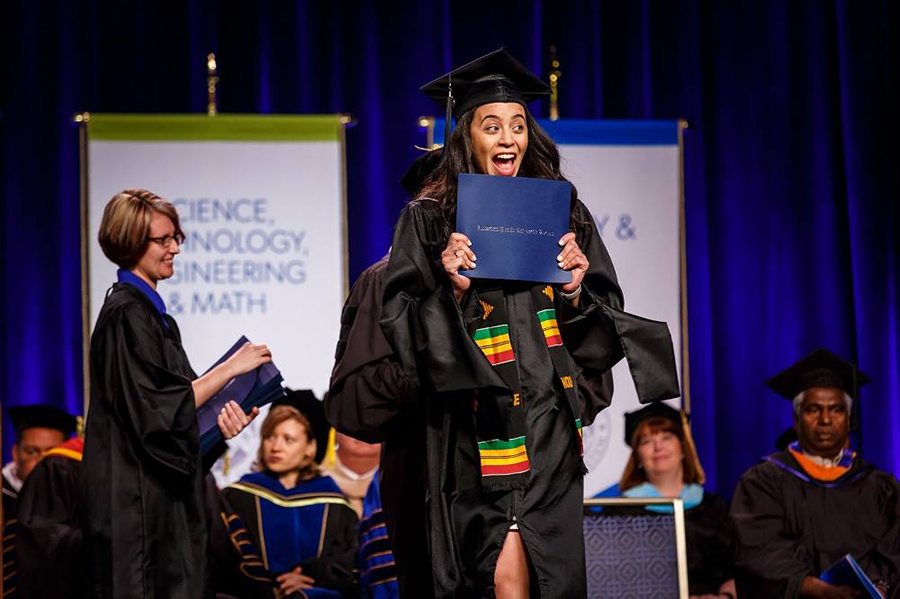 Overview
Although the Master of Education in Teaching—Elementary Education at American Public is not designed to provide pathways for licensure or certification, it is incredibly effective at providing students with the skills they need to integrate writing, technology, communication skills, mathematics, and many other topics into a motivated, well-managed classroom. The program includes one hundred and twenty-five hours of on-site observations, all of which are facilitated near each individual student to make the program flexible and manageable from any location in the United States.
Program Features
This program is accredited by the Higher Learning Commission. The university is the four-time recipient of the Online Learning Consortium Effective Practice Award, sealing this reputation by making sure each student is the top priority. Students will take classes in a variety of content areas, including:
Technology in developing effective and systematic learning environments
21st-century skills
Elementary science and social studies
Reading, writing, and literature
Mathematics
Physical education
Learning, motivation, and human development
Assessment and evaluation in the educational setting
Notables
Programs at American Public were specifically designed with veteran students and active duty military members in mind. Many faculty members at American Public are service members themselves. The university prides itself on providing a welcoming, warm environment to all students, through close academic advising, small class sizes, and a devotion to student communities. Students have the opportunity to partake in organizations such as the Golden Key Honor Society, or the Student Veterans of America. Many students even work full-time while partaking in their studies.
20. Western Governors University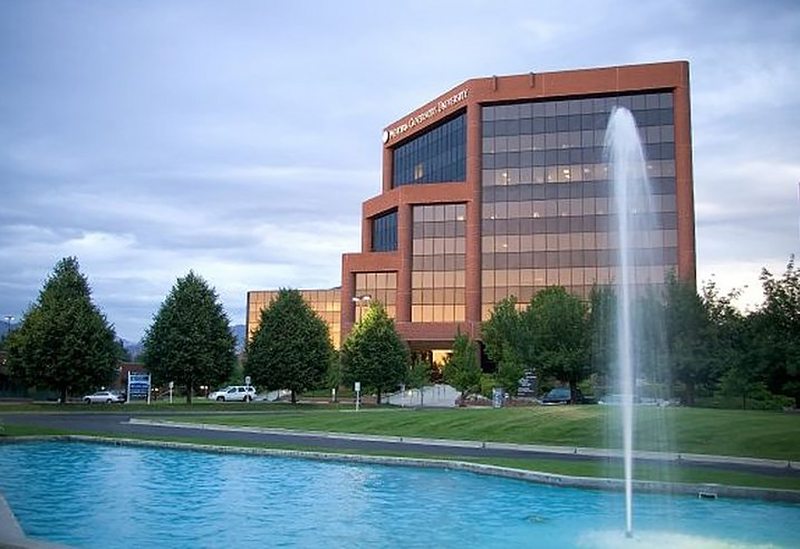 Overview
Western Governors University's elementary education program provides a pathway to certification in all fifty states, even if your undergraduate degree is in a non-teaching field. The program allows students to move through material they already know more quickly, allowing them to finish in as little as six months. Tuition is charged at just $3,190 for a six-month term, instead of by credit hour, allowing students ultimate control of the cost of their degrees. In fact, 97 percent of alumni would recommend Western Governors without hesitation.
Program Features
Through their studies in this program, students will learn how to integrate the content knowledge and effective teaching skills that are necessary for running a productive classroom. Classes are usually completed one at a time, allowing students to move as quickly as they would like through the course material. Required classes include:
Foundational Perspectives of Education
Classroom Management, Engagement, and Motivation
Psychology for Educators
Educational Assessment
Elementary Disciplinary Literacy
Language Arts Instruction and Intervention
Instructional Planning and Presentation in Elementary Education
Notables
The high-quality curriculum of this program is designed with feedback from industry leaders, as well as academic experts. The university has close ties to educational leaders and incorporates their perspectives into the curriculum. Western Governors has alumni teaching in schools across the entire country, occupying positions in inclusionary classrooms, private and charter schools, and educational consulting firms. The program recognizes that great teachers are those that have both theoretical and practical experience, which is why many course requirements are fulfilled with competencies, not seat time.
21. Western Carolina University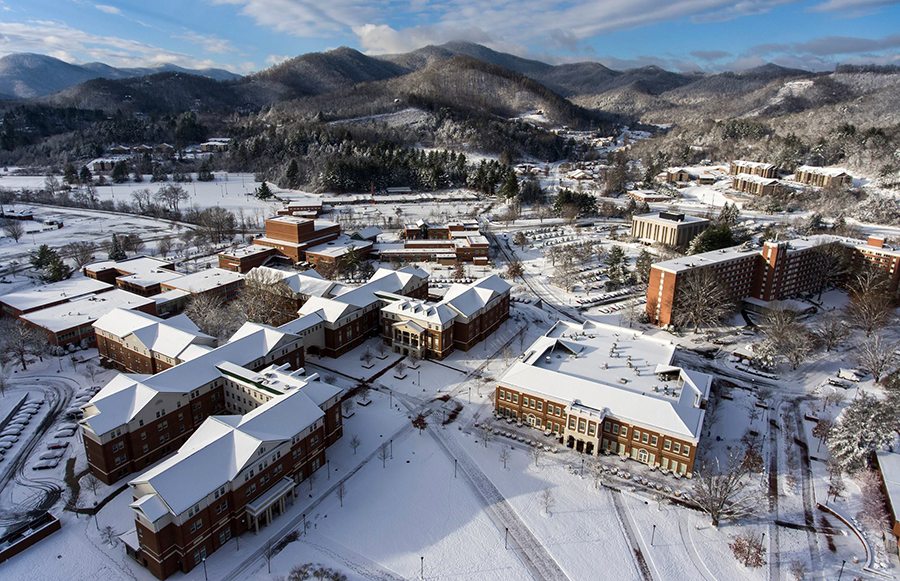 Overview
Western Carolina University's award-winning Master of Arts in Education offers specializations in Elementary or Middle Grades Education. This online-only program provides coursework that is both innovative and challenging, preparing students to develop and apply their research and content area knowledge to a classroom setting. The program features concentrations in Academically and Intellectually Gifted instruction, STEM, and Literacy, allowing for additional add-on licensures.
Program Features
Thirty credit hours are required for completion of this program. Because this program is offered entirely online, students can complete their studies in as little as two years Students will take classes such as:
Education in a Diverse Society
Universal Design for Learning
Advanced Studies in Teacher Leadership
Content Area Reading in the Subject Areas
Issues and Trends in STEM Education
Creative Thinking and Problem Solving
Notables
The College of Education at Western Carolina provides students with ample opportunities to expand their experiences in human services. They have access to field experiences, outreach projects, research, professional mentorship, and dozens of other hands-on experiences. With a student-to-faculty ratio of just 17 to 1, students are supported in their every endeavor. The university has received hundreds of accolades, among them a top spot on Kiplinger's Personal Finance list of the Best College Values.
22. Troy University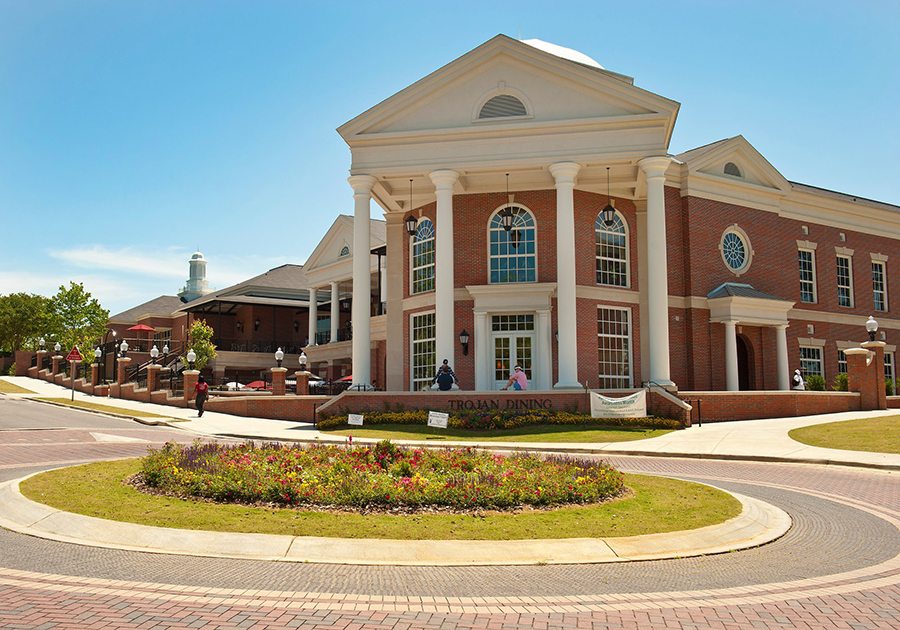 Overview
Troy University's teacher education programs were established in 1887 and provide a rich atmosphere of both professional and clinical experience to a diverse group of students. The university has partnerships with a variety of organizations, such as Outreach Programs ACCESS, AMSTI, Technology in Motion, and SEARIC. The university offers education programs at a variety of locations, including the virtual setting, Dothan, Montgomery, Phoenix City, and Troy.
Program Features
The program in Elementary Education at Troy emphasizes preparation for the edTPA, an importance performance-based assessment that is used to measure the skills of future teachers. Students will take preparatory classes such as:
The Master Teacher
Research Methodology
Collaboration for Inclusion
Educational Evaluation
Educational Technology in the Curriculum
Psychological Foundations of Education
Adaptive Teaching Strategies for Students with Mild Disabilities K-6
Notables
A unique feature of Troy's program is its study abroad programs. These programs allow students to become globally aware as they teach and learn abroad. In addition, coursework allows students to foster profound relationships with mentors and alumni. As a result, students graduate with not only a high-quality, affordable degree, but they also take with them strong friendships and professional connections.
23. Southern New Hampshire University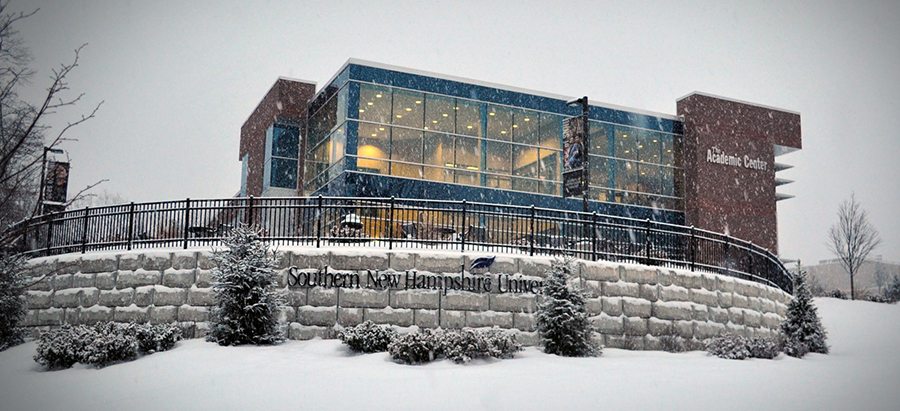 Overview
Southern New Hampshire is a private, nonprofit intuition that offers a range of completely online degree programs. These programs are facilitated by dedicated academic and career advisors, and connect students with a wide network of alumni to provide job-hunting tips and career opportunities. The program walks students through each step of the curriculum development process so that students graduate with ready-to-implement curricula.
Program Features
Classes are offered 24/7, allowing students to access their course material at any time. This allows students to complete their graduate degrees in as little as fifteen months. All classes are taught by instructors with relevant, real-world experience. Students will take innovative, hands-on classes such as:
The Educator as Leader
Evidence-Based Research for Education
Leadership in Teaching and Learning
Curriculum Design 1: Foundations in Curriculum Design
Curriculum Design 2: Differentiated Instruction
Notables
Tuition starts at just $627per credit hour, with an additional substantial discount for U.S. service members. These tuition rates are some of the most affordable in the nation. The university has received multiple accolades and recognitions, including those as Most Innovative University and one of Fast Company's 50 Most Innovative Companies.
24. Delta State University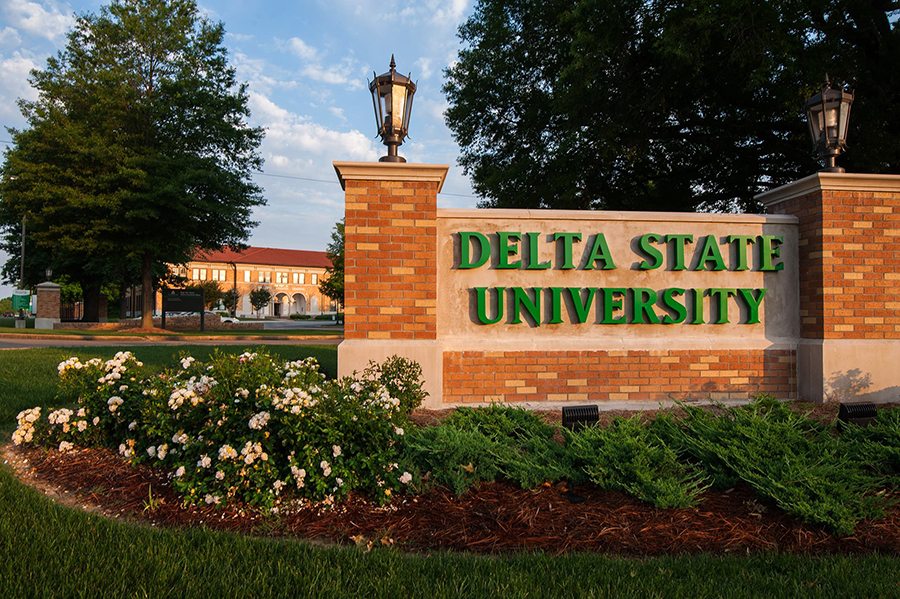 Overview
The Master of Education in Elementary Education at Delta State University is designed to prepare quality teachers with the attitudes, skills, and teaching abilities necessary to educate any level of elementary students. This degree can be earned in less than a year, with classes taken during the summer, spring, and fall semesters. The online degree provides the flexibility necessary to advance your degree without giving up your existing work requirements.
Program Features
The university offers dozens of degree programs in the educational field, including those on the master's, educational specialist, and doctoral levels. The course rotation for the elementary education program includes classes such as:
Fundamentals of Early Childhood Education
Literacy Instruction in the Elementary School
Effective Instruction in the Elementary School
Psychology of Learning
Classroom Management
Curriculum Theory Development and Revision in Elementary Education
Notables
The university makes graduate studies affordable. Extensive financial aid opportunities are available, including the Mississippi Teacher Fellowship Program. This program offers scholarships to people seeking Master of Education or Educational Specialist degrees at Mississippi institutions of higher learning. There are no out of state fees, making it easy for students to study in this close-knit environment featuring a student to teacher ratio of eleven to one.
25. Norfolk State University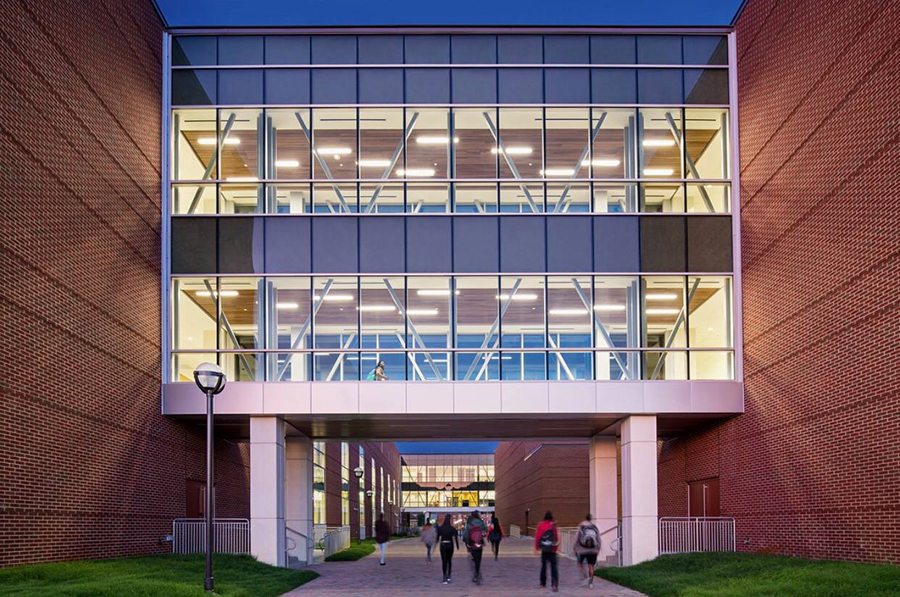 Overview
Norfolk State University's online degree allows students to earn their degrees from any time or any place, effectively fast-tracking their careers. Students can connect via the Internet with their professors and other students enrolled in their classes. This affordable, high-quality program allows students to receive immediate results and feedback about their course status.
Program Features
This interdisciplinary program provides concentrations in Assessment and Intervention for High-Risk Children and Family Involvement in Programs for Young Children. Required classes include:
Human Growth and Development
Foundations of Special Education: Characteristics, Legal, Ethical, and Medical Aspects in Special Education
Parent Participation in Educational Systems
Language and Developmental Reading in Elem. Edu.
Assessment and Evaluation
Intervention Strategies for High-Risk Children
Notables
Norfolk State graduates are wildly successful, enjoying an average starting salary of $42,000 a year. The university is ranked as one of the best in the country by several organizations, including U.S. News & World Report. It has been recognized multiple times for its affordability and quality of educational programs. The university is one of the best regional universities in the south, dedicated to student success and career placement.
---
Related Rankings
FAQs