Early Childhood Education
Consider these findings from John Hopkins University: "In recent years, researchers have learned that the human brain develops the vast majority of its neurons, and is at its most receptive to learning, between birth and three years of age."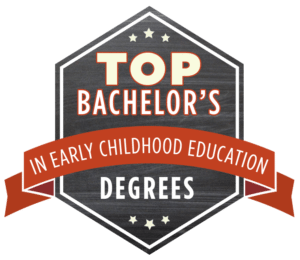 "In fact," the study says, "the intake of new information is critical to the formation of active neural pathways."
The National Association for the Education of Young Children (NAEYC) corroborates these findings in their "A Call for Excellence in Early Childhood Education:" "Several decades of research clearly demonstrate that high-quality, developmentally appropriate early childhood programs produce short- and long-term positive effects on children's cognitive and social development."
Since early childhood education sets the stage for the rest of a young person's life, every area, emotional, physical, social, spiritual, and mental, translates into the growing demand for early childhood teachers. While this ranking covers on-campus degree programs, we examine distance learning options in our Best Online Bachelor's in Early Childhood Education ranking.
Teaching is a noble profession, even a calling; to teach young children from birth to third grade requires energy, passion, and commitment. Teachers are expected to prepare lessons, problem solve, work individually, lead small groups, facilitate projects, grade papers, meet with parents, and remain positive in the face of opposition and exhaustion.
Not only do early childhood teachers face these constant challenges, but within each lesson they must break down the day into smaller segments while managing, in some cases, 30 or more children. The emotional, physical, and mental effort to teach the young requires robust training and moral perseverance.
With increasing demand for quality teachers, coupled with research findings on the importance of early childhood development, our universities are striving to meet the challenge.
Many schools are strengthening student teaching, that is the mentor, supervisor, and teacher-candidate's relationship in the training process because studies show it is perhaps the most vital component. Others are increasing expectations with higher selection criteria or more robust field experiences.
All are continuing to evaluate which classes are most relevant for effective training and increasing research-based, data-driven, and tech-integrated training. With the help of various national organizations, many institutions are making strides to train smarter, better, and higher-skilled teachers.
If you feel called to teach and are looking for a program that will prepare you for the demands of the noble art, you need to make an informed decision.
What Are the Best Early Childhood Education Degrees?
At Best Education Degrees that is what we're all about, helping you make a choice that will put you on the path to success. We evaluate the programs based on standards and a scientific method to create a ranking you can understand. We examine categories such as accreditation, testimony, relevant coursework, a strong student teaching experience, and affordability. We then create criteria scores in specified areas.
For our Top 35 Bachelor's in Early Childhood Education we ranked programs by three criteria scores: a school's reputation score, calculated using selected categories of statistics from publicly available sources such as U.S. News & World Report, the National Center for Education Statistics, and college websites, an affordability rating using net price calculators, an average early-career salary (from payscale.com), and specific program ratings from the National Council for Teacher Quality 2016 ranking.
In narrowing down your options, we always recommend a visit to campus, conversations with students, staff, and if possible, graduates that went through the program.
1. University of Wisconsin – Madison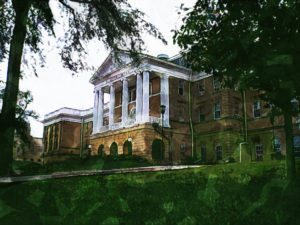 Founded in 1848 as a public land-grant university, the University of Wisconsin–Madison is a leader in higher education today. Located on 936 beautiful acres in Madison, Wisconsin, the University conducts world-class research and is home to 33 Pulitzer Prize winners. Approximately 43,300 students attend UW, and attend classes in the University's 13 schools and colleges. One of these schools is the School of Education.
The School of Education offers a bachelor's degree in Early Childhood/English as a Second Language. To complete this degree, students must first complete the Liberal Studies and General Education requirements, followed by a four-semester sequence of professional courses. These courses include classes such as Methods, Materials and Activities in Early Childhood Education, Artistic Lives of Children, Educating Young English Learners, Language Use and Acquisition in Early Childhood, and Methods of Teaching Young English Learners.
Students in this program will also engage in several practicums and a student teaching experience. Completion of this program leads to certification in Early Childhood and English as a Second Language at the Early Childhood level. The NCTQ has ranked the University of Wisconsin–Madison in the 93 percentile, and with a low-cost tuition of only $10,415 per year, the University of Wisconsin-Madison has earned a place at the top of the list.
2. Purdue University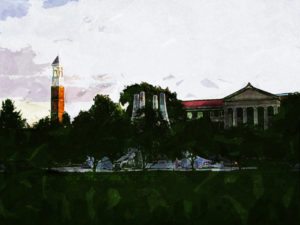 Purdue University is home to over 40,000 students. This public research university was founded in 1869 when businessman John Purdue donated land and money to establish a college of science, technology, and agriculture in his name; it is in West Lafayette, Indiana. There are over 200 undergraduate majors, and 70 master's and doctoral programs available.
For those who have a love for young children, Purdue offers a degree in Early Childhood Education and Exceptional Needs, which prepares students to work with developing children, children with exceptional needs, and the families of these children. Upon graduation students will be prepared to apply for Indiana teacher licensure in Early Childhood Generalist and Exceptional Needs through Grade 3.
Students will receive hands-on experience at the Ben and Maxine Miller Child Development Laboratory School, as well as in schools around the community. The degree requires 73 credits in content courses, and students are expected to maintain a minimum 3.0 GPA, with no grade lower than a "C-" and no incompletes for any professional education course. The NCTQ has ranked Purdue University in the 99th percentile, add to that an affordable tuition of only $10,002 per year, and it's clear why Purdue is #2.
3. University of Georgia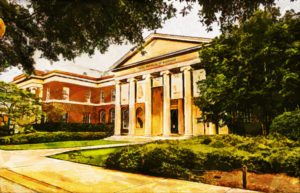 History is deep at the University of Georgia: Two signers of the Constitution, the first state-chartered university, the birthplace of American public education, the 15th institution to attain sea-grant status for excellence in marine research, education and advisory services, and the list goes on. The School offers hundreds of academic and extracurricular options to 36,000 total students.
The University of Georgia offers a BS in Early Childhood Education that is well-known for giving students hands-on experience combined with educational theory and practice. Students will complete coursework on a variety of topics including educational theory, early childhood curricula, and methods courses in language, literacy, mathematics, and science. In addition to these classes, students will have hands-on learning opportunities through the University's partnership with several local school districts; beginning in the first semester, students participate in field experiences that help them better understand the social and political contexts of the classroom. The final semester
The final semester in the program is spent in full-time student teaching. Recognizing excellent ratings from both US News and World Report and the NCTQ, the University of Georgia offers a degree that can be depended on for quality and affordability.
4. University of Nebraska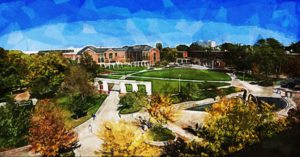 Located in Lincoln, a smaller city with a big city feel, not to mention more parkland per capita than Portland, Oregon, the University of Nebraska provides students a perfect place for study and leisure. There are 25,000 students at UNL.
The College of Education and Human Sciences at the University of Nebraska offers an undergraduate degree in Child Development/Early Childhood Education. This program, comprised of approximately 120 credit hours, is designed to prepare students to work effectively with children in a variety of settings including child care programs, nonprofit organizations, and family child care.
Students in the education program can pursue more than 40 different teaching endorsements, depending on their area of interest. Students will take courses on Human Development and the Family, Child Development from Birth to Age 3, Child Guidance and Classroom Environments, and Diversity in the Lives of Young Children and Families. In addition to these classes, students will complete several practicum experiences along with two student teaching experiences during the final year of study. The NCTQ has ranked the University of Nebraska in the 99th percentile, and one of the lowest tuition cost on the list of $8,300, the University of Nebraska is a top-notch program at an affordable rate.
5. University of Florida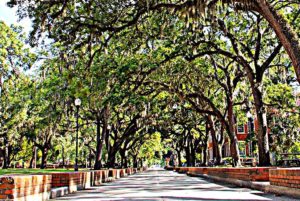 With approximately 37,000 undergraduates and 16,000 graduate students, the University of Florida is a sizable university offering ample choice and flexibility. Research is a focus with a record $724 million last fiscal year. Commendable and pleasantly surprising, 56 percent of students graduate with no student loan debt.
The College of Education at the University of Florida is the highest ranked in the state, and receives top rankings for many of their programs. One of these programs is the Unified Early Childhood ProTeach program, which is an interdisciplinary teacher education program designed to prepare educators to work with children from birth to grade three. Included in this training is a focus on children with disabilities and who are from diverse backgrounds. Upon completion, students are eligible for the Preschool (birth to four years) Certificate, Prekindergarten/Primary (age three to grade three) Certificate, the ESOL Endorsement, and the Prekindergarten Disability Endorsement.
For those who are accepted into the UF Graduate School, the program also includes a fifth year of study that culminates in a master's degree in Early Childhood Education. Regardless, a fifth year is required; those who have not been accepted into graduate school will receive credit for post-baccalaureate study. Standing by a low-cost guarantee, tuition is one of the lowest on the list at only $6,381. Both US News and the NCTQ give the University of Florida high rankings, making this a solid choice to earn an Early Childhood Education degree.
6. The University of Illinois – Urbana-Champaign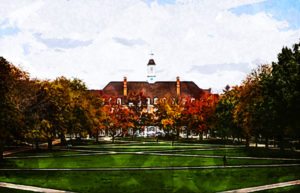 "With our land-grant heritage as a foundation, we pioneer innovative research that tackles global problems and expands the human experience." In step with their mission, University of Illinois does just that. Located in the twin cities Champaign-Urbana, U of I enrolls over 40,000 students.
The College of Education at U of I offers a BS in Early Childhood Education, with the option of qualifying for Early Childhood Special Education. The degree is designed to lead to licensure to teach birth to second grade in public schools. In order to be granted a license upon completion of the program, students must pass the entrance test (TAP) into the program and then pass through all the "gateway requirements," coursework, minimum GPA of 2.5, requirements for clinical experiences, and appropriate tests for the licensure area.
Curriculum for the BS in ECE includes training in child development, social and family factors, content areas such as math and science, and clinical experiences. The tuition is affordable at $15,054 and there is a high mean salary 10 years after graduation of $65,400. All in all, U of I's respected reputation, good NCTQ scores, and a solid return on investment moves it into the top 10.
7. Arizona State University
There are far too many accolades, awards, and advantages to mention about Arizona State University. Suffice it to say, ASU is an educational universe that produces graduates who make a difference. ASU is ranked first on the Fulbright scholars' list, ahead of Cornell, UC Berkeley, Duke, and UCLA. The main campus is located in Tempe, Arizona, but the School operates five campuses totaling 91,000 students.
With a solid reputation for a great program and expert faculty, ASU's BA in Education for Early Childhood and Early Childhood Special Education program deserves a look. Ranked 11th by U.S. News and scoring 99 for NCTQ, you can be confident you will be prepared and hireable. The BA prepares students for certification birth through third grade. The ASU focus in this degree is on "community connectedness, technology integration, administration, policy analysis and advocacy related to young children with disabilities or developmental delays."
Helpfully, the degree website displays job outlook for multiple potential careers with this degree. Program details are similar to other degrees with general education courses that lead to education specialization courses and field experiences. The quality of the program is its biggest strength; the tuition is on the high end of the list at $25,704.
8. Brigham Young University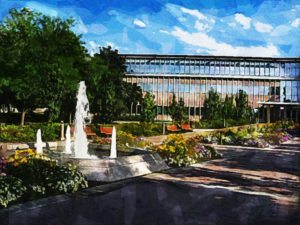 "Enter to learn, go forth to serve." Brigham Young University is a private research college operated by the Church of Jesus Christ of Latter-Day Saints located in Provo, Utah. BYU offers 178 undergraduate majors, 68 master's and 26 doctorate programs, with Business Management, Accounting, and Psychology among the most popular.
The David O. McKay School of Education (SOE) offers a BS in Early Childhood Education. The degree is designed for those wishing to earn licensure and teach in public schools K through third grade. BYU is a school that expects excellence, and for the BS in ECE three main areas of outcomes drive the teaching and assessment: Learner Development, Learning Environments, and Instructional Planning. The SOE accomplishes these through pre-professional courses building on the general education requirements of all undergrads.
Courses include Foundations of Child Development, Planning and Management, Foundations of Multicultural Education, and more. At BYU field experience and practice is important with seminars, a practicum, student teaching and an academic internship. If financial considerations are a deciding factor, consider the fact that BYU's tuition is the lowest on our top 35 at $5,150, and the mean salary 10 years after graduation is the third highest at $67,700.
9. University of North—Carolina Chapel Hill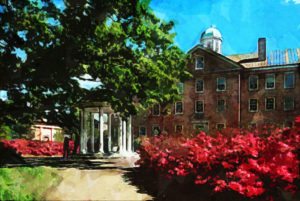 Opening its doors in 1795 as the nation's first public university, the University of North Carolina has been vital to the American university system since the beginning. Now with 30,000 students, UNC offers just about every degree possible: 75 majors, 68 doctoral programs, 113 master's programs in 60 departments though 14 colleges including the College of Arts and Sciences.
The School of Education offers a BA in Education, Child Development, and Family Studies (CDFS) degree. The CDFS program prepares students for licensure in Birth through Kindergarten and is guided by UNC's Conceptual Framework that seeks to prepare leaders to teach in diverse, equitable, democratic learning communities.
Students who are accepted move through 121 semester-hours of the UNC general education classes, education classes such as Child and Adolescent Development, Social Justice in Education, Families, Schools and Communities, and Anthropological Perspectives on Cultural Diversity, as well as a practicum, internship, full-time student teaching and leadership seminar. Fully prepared and confident, graduates are ready to earn licensure and enter the field of early childhood education in a variety of fields. With a very good return on investment based on a tuition of $8,591 and a mean salary 10 years after graduation of $61,600, UNC ranks high.
10. Pennsylvania State University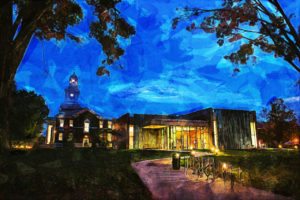 Penn State is a leader in teaching, research, and public service. Their influence is huge with 24 campuses, 100,000 students, a teaching hospital, the online World Campus, and "the largest student-run philanthropic organization on the planet."
The College of Education offers teacher preparation in 20 specialty degree programs leading to an initial level teaching certification. The B.S. in Elementary and Early Childhood Education (EECE) prepares students to lead in school settings as well as childcare centers, Head Start, and other programs in Pre-K through Fourth Grade. The degree is guided by the Penn State Teacher Education Performance Framework, which is an outcomes-based assessment tool based on the Interstate New Teacher Assessment and Support Consortium (INTASC).
The PSU philosophy is infused throughout, namely, that teaching and learning is a process of collaboration among teachers, students, parents, and communities and requires the core values of citizenship, diversity, inquiry, and leadership. Suffice it to say, the curriculum is outstanding and is NCATE-accredited with field experiences every year of the program. Something to note in looking for the best fit is PSU's cost at $17,514 and mean salary 10 years after graduation at $54,300.
11. Indiana University – Bloomington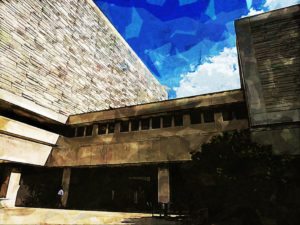 Founded in 1820, Indiana University Bloomington is the flagship campus of IU's eight campuses statewide. IU is huge with over 40,000 students, 300 student groups, and 550 degree programs in just about every field possible.
IU offers a BS in Early Childhood Education (ECE) that leads to dual Indiana state teaching licenses for teaching young children in infant/toddler and preschool settings, and K-third grade classrooms. The degree includes a Special Education concentration with an option to add a license in Reading. The ECE program emphasizes a developmental focus toward teaching and curriculum planning, family-centered practices, and the tools to teach in a multicultural society. The way IU accomplishes this last focus is unique and interesting.
The internationally-recognized and award-winning Global Gateway for Teachers is a cultural immersion program for student teaching; Students spend a semester in culturally diverse settings that include Chicago, the American Southwest, and 18 countries around the world. Guided by the School of Education's Six Principles for Teacher education, unique multicultural preparation, and affordability are attractive elements in IU's ECE program; the tuition is $10,388 and the mean salary 10 years after graduation is $53,500.
12. The University of Texas – Austin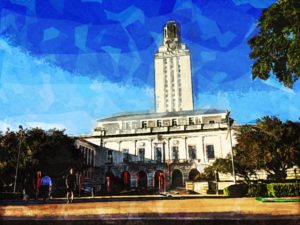 The University of Texas is a world of its own. UT has 51,000 total students, 480,000 alumni, 18 colleges and schools, 3000 faculty, 17 libraries, and seven museums. The University offers 345 degrees in about every field as well as 450 study abroad programs.
There are essentially two BS in Early Childhood Education degrees at UT: the Early Childhood – 6th Grade Bilingual Generalist and the Early Childhood – 6th Grade Generalist. There is also a post-baccalaureate certification program in both EC-6th Grade Generalist degrees. If you are interested you need to apply for admission to the Professional Development Sequence (PDS) by March 1 to enter in the fall semester, or by October 1 to enter in the spring semester. Once accepted, the program moves from the UT Core to education classes specifically addressing child learning, psychology, technology, legal issues, and more.
There are two internships and a student teaching experience that complete the degree and prepare you for licensure. The curriculum for both EC-Generalist degrees is similar, though with obvious additional language requirements for the bilingual degree. With expert faculty and one of the best returns on investment, UT may be the perfect fit for you; the tuition is $9,806 with the mean salary 10 years after graduation at $64,700.
13. Miami University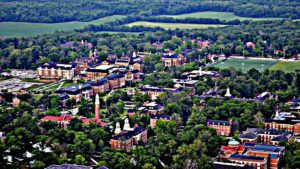 Miami University was founded in 1809 and is located in Oxford, Ohio, 35 miles north of Cincinnati. The School has regional locations including Hamilton, Middletown, and West Chester, Ohio and the European Center in Luxembourg. The University is known for excellent liberal arts and offers over 200 degrees to nearly 20,000 students.
The BS in Early Childhood Education at MU offers unique opportunities, small classes, and a license in four years. The curriculum builds off the strong liberal-arts core and trains aspiring educators in the characteristics of learners, social structures of schools, families, and communities, assessment techniques, classroom practices, law, statistics, electronic support systems (TeachLive, e-tutoring, and Project Backpack), curriculum, and resources. The BS in ECE is fully accredited by the Ohio Department of Education and the Council for the Accreditation of Educator Preparation and the NCTQ score is a 98.
In addition to being licensed to teach pre-k through third grade, you have a couple different options: add a TELLs (Teaching English Language Learners) certificate or choose the Urban Teaching Cohort. The latter is a special, award-winning program within the ECE degree that focuses on teaching young children in urban school settings. Lastly, the ECE is affordable with a tuition of $14,287.
14. University of Missouri – Columbia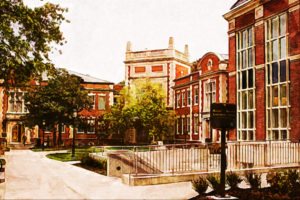 The Louisiana Purchase was one of the most important events in American History. Doubling our size, we began expanding westward, growing, trading, and in 1839, founding universities. The University of Missouri was the first public university west of the Mississippi. It now serves 35,000 students and offers 313 degrees and 93 online degrees.
The University of Missouri offers a non-licensure and licensure option for early childhood. The BS in Human Environmental Sciences with an emphasis in Early Childhood Education in a Mobile Society (BS HES) and the Bachelor of Science in Education in Early Childhood. The BS HES is 100 percent online with no campus visits required. The program is unique in that it prepares you to work in educational settings with young children in civilian communities and on military installations.
For those interested in a public school teaching license, Pre-K through Third Grade, the BS in EEC is for you. The program's curriculum features general education core classes moving through child development with a focus on the influences of cultural, political, historical, and economic factors on students, teachers, and schools. The University's affordable tuition of $9,509 combined with the mean salary 10 years after graduation of $54,700 is worth factoring in your decision.
15. University of Arizona
Established in 1885 as a land-grant university and located in sunny Tucson, the University of Arizona is a place of inquiry, research, and discovery. Serving approximately 43,000 total students who are taking more than 300 majors, UA truly has something for everyone.
UA offers two options for those seeking to work with young children, Pre-K through Third Grade: The Bachelor of Applied Science in Early Childhood and the BS in Elementary Education, Early Childhood Education Endorsement. The BAS, a non-licensure degree, is designed to be a continuation of the A.A. and A.A.S. in Early Childhood degrees (or equivalent) offered at accredited community colleges. The BS with ECE Endorsement not only will prepare you to teach with confidence but to get hired. Both degrees are offered at various locations and online.
The program features a fair amount of field experiences and mock interviews with education professionals from the community; This real-world training leads to an incredible success rate in graduates finding work. The program features relevant coursework in child psychology, teaching to different learners, and technology in education culminating in a 15-week student teaching internship and presentation of the Capstone Project and Portfolio. UA degrees are flexible geographically and in format, affordable, and accredited.
16. University of Cincinnati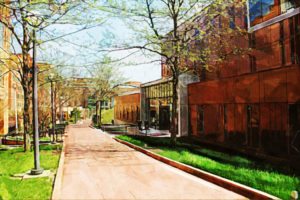 "The University of Cincinnati offers students a balance of educational excellence and real-world experience." For the nearly 45,000 students who attend UC, they leave equipped to work and contribute in our country and beyond. Interestingly, the unique idea of "co-op education" that many institutions use now was pioneered at UC.
The College of Education, Criminal Justice, and Human Services (CECH) offers a BS in Early Childhood Education on-campus or online; both degrees focus on PreK through Third Grade. Particularly structured for working professionals, typically who have associates degrees or work experience in the field of early childhood, the online degree is accredited and completely online, no on-campus visits are necessary. The online BS in ECE features the Early Childhood Learning Community (ECLC), which supports over 600 students from every U.S. state and several foreign countries and is sponsored by the National Association for the Education of Young Children (NAEYC).
The on-campus program is also accredited and features the same strong curriculum. A distinct advantage of the on-campus degree is the use of the nationally recognized Arlitt Child & Family Research & Education Center, an observation and teacher training resource center. Important to note is this is a non-licensure program, though graduates to have the opportunity to earn an Ohio pre-kindergarten license.
17. Wilmington University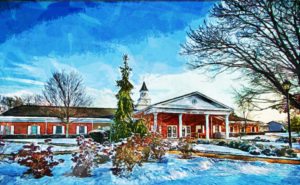 In 1868, 194 students walked through the doors of Wilmington College. Since then, the college has grown into a private, non-sectarian university offering many undergraduate and graduate degrees. Located in New Castle, Delaware, Wilmington University now enrolls more than 18,000 students.
The College of Education at WU offers a BS in Education Studies with a concentration in Early Childhood Education. The program is accredited by the Council for the Accreditation of Educator Preparation (CAEP) under National Council for Accreditation of Teacher Education Standards and recognized by NCTQ with a score of 97/100. The degree is designed specifically for those interested in working with youth or children in jobs not requiring licensure. It is offered in both traditional and online formats and can also be used to transfer into a licensure program or graduate studies.
The curriculum focuses on preparing students with a strong foundation in learning theory, educational psychology, child development, and education best practices. Graduates from WU's BS in Education Studies, Early Childhood Education will be ready to lead in childcare centers, family day care, Head Start Programs, and more. The tuition is reasonable at $10,430 and the salary 10 years after graduation is $44,400.
18. Florida State College at Jacksonville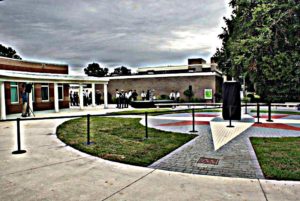 Founded in 1965 as Florida Junior College, Florida State College now serves over 50,000 students at multiple campuses with the main one in Jacksonville, Florida. FSC offers 13 bachelor's degrees, 45 associate degrees and more than 100 technical certificates and workforce certifications.
FSC offers a BS in Early Childhood Education that leads to the Florida Department of Education Professional Educator Certificate (PreK/Primary) and an ESOL endorsement, and the Department of Children and Families Staff Credentials (VPK).
The curriculum flows through a general education core and through professional and specialization education courses. The capstone experience of student teaching is a complete full semester, full day, full week (M-F) internship. If you happen to be experienced in early childhood and are seeking licensure for public schools, FSC's Prior Learning Assessment is a convenient and flexible option to get as many credits approved as you can; examples include industry certifications, certain PSAV programs, credit by examination, or creating a portfolio of learning experiences. For both in-state and out-of-state students, the investment very good; tuition is $2,830 and $9,584 respectively and the mean salary 10 years after graduation is $34,300.
19. New York University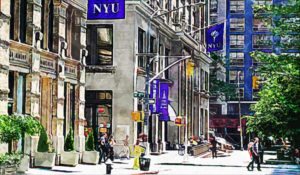 Founded in 1831, New York University is the largest private university in the United States. It is considered one of the world's most influential and foremost research universities. The University has degree-granting campuses in New York, Abu Dhabi, and Shanghai and operates 11 global academic centers and research programs in more than 25 countries and has over 57,000 students.
NYU-Steinhardt offers two undergraduate early childhood degrees: The BS in Early Childhood and Early Childhood Special Education, which leads to initial certification for Birth-Second Grade, and the BS in Early Childhood and Early Childhood Special Education, which leads to initial certification for First through Sixth Grade. Both degrees are "urban-centered, field-based programs" that move through a liberal-arts core, into specialized learning about child development and learning. NYU offers two study abroad teaching and observation opportunities in London, UK or Accra, Ghana (though other study abroad semesters are available).
Being field-based means hand-on, real-world experiences. At NYU junior year students begin their practicum, which then moves into four additional experiences with a cooperating teacher and faculty director. NYU has an incredible location and program that will leave you fully prepared and feeling confident to lead. It should be noted, however, it is not inexpensive at $47,750 annual tuition.
20. University of Washington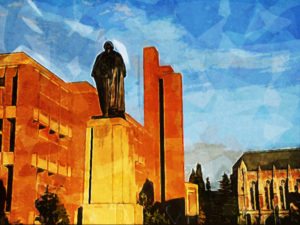 "Let there be light" is a fitting motto for the University of Washington. The UW is a multi-campus university in Seattle, Tacoma, and Bothell, as well as a world-class academic medical center with an enrollment of 45,000 students. The University has 16 colleges and schools and offer 1,800 undergraduate courses each quarter.
The UW College of Education's BS in Early Childhood and Family Studies (ECFS) will prepare you for careers in early learning, childcare, policy, parent and family support and education, and social/mental health services. If you are interested in pursuing licensure and employment in public schools, the ECFS Teaching and Learning track offers a stepping stone to graduate studies in education. One unique feature of this degree is the multidisciplinary pathways that UW provides with it.
Many students double major or choose minors of interest for niche fields. For example, students have double-majored in ECFS and Public Health, Psychology, Speech & Hearing Sciences, Social Work and more; or minored in Diversity, Nutrition, Global Health, or a foreign language. UW's flexible options and outstanding preparation makes one of the top returns on investment on the list with tuition at $11,839 and mean salary 10 years after graduation at $64,000.
21. Vanderbilt University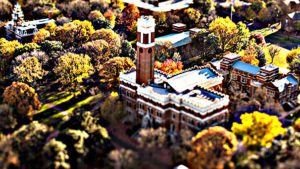 Since 1873, Vanderbilt University has been contributing to the fabric of American culture. Enrolling 12,000 students from all 50 U.S. states and over 90 foreign countries in 10 schools, the School has myriads of options but particularly thrives in research.
The Department of Teaching and Learning offers a BS in Early Childhood Education or a dual degree in Elementary Education and Early Childhood. The ECE major is a field-oriented program designed to prepare students for work with children in nursery schools, preschool programs, and Pre-K through Third Grade). Unique among school is VU's ECE degree that can be combined with another major through Peabody College, giving you more knowledge and skills, let alone marketability.
Moving through core liberal arts curriculum and into specifically tailored child psychology, literacy, and development, there is a specific emphasis on integrating technology. Field experiences start the first year in local schools and the on-campus lab and culminate in a faculty-directed student teaching experience. The ECE degree leads to licensure through the Office of Teacher Licensure at Vanderbilt. Tuition is not inexpensive at $44,712, but with a mean salary 10 years after graduate at $78,000, the return on investment is still respectable.
22. University of Dayton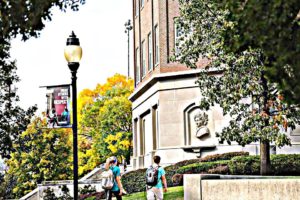 Founded in 1850 by the Society of Mary (Marianists), the University of Dayton is a private, Roman Catholic research university in Dayton, Ohio. The University enrolls 11,000 students who choose from over 80 academic programs in many different fields.
There are many fine choices at the University of Dayton for those with a love for teaching and mentoring young children. The distinctly Catholic, Marianist educational philosophy of community engagement, leadership and service drives the School's BSE in Early Childhood Education. The Program is guided by standards set forth by the National Association for the Education of Young Children and the Division of Early Childhood and the Council for Exceptional Children. The degree meets all requirements for a state of Ohio license to teach prekindergarten through grade three.
You can choose prekindergarten special needs, young catechetical leaders, sign language (a partnership with Sinclair Community College), education abroad, leadership, administration and advocacy, Urban Teacher Academy, early intervention birth to age three, foreign language, middle childhood content area concentration, or a self-designed focus area. With such incredible choices and an amazing NCTQ rating of 98/100, you can find your niche and excel, though it should be noted the tuition is $39,090.
23. University of Vermont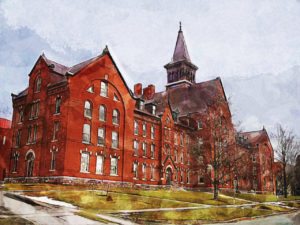 The University of Vermont is a public research university founded in 1791 enrolling about 13,000 students. UVM offers over 100 majors in seven undergraduate schools and colleges, 50 master's degree programs and 22 doctoral programs.
The University also offers an outstanding BS in Early Childhood Education. The program "features innovative coursework and hands-on learning founded on research-based practices, sustainability, inclusion, and social justice." The degree does lead to certification from Pre-K through Third Grade. There are some options within as well. Students can choose to minor in Special Education, Education for Cultural and Linguistic Diversity (ECLD), Human Development and Family Studies (HDFS), or Coaching, dual certification in Early Childhood Education and Special Education or a fifth-year master's degree in Early Childhood Special Education, Special Education, Curriculum and Instruction, Educational Leadership, Counseling or Social Work.
The BS in Early Childhood feature "early and often" field experiences starting the first year. UVM's excellent choices and nationally-certified preparation adds to the good return on investment with tuition at $16,768 and mean salary 10 years after graduation at $51,300. Lastly, another reason for confidence is the 100 percent of 2015 graduates employed or continuing their education within six months of graduating.
24. University of Michigan – Flint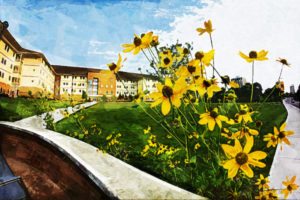 Founded in 1817, and originally located in Detroit, the institution's home moved to Ann Arbor in 1837. Since those days, the University has grown to include 19 schools and colleges with a total enrollment of approximately 44,000 and 3,100 faculty.
U-M offers just about every degree possible with over 200 undergraduate majors, 100 doctoral and 90 master's programs UM offers a BS in Elementary Education with an Early Childhood Education Specialization. The curriculum covers literacy, educational technology, science and math education, special education, and social and psychological foundations. The program leads to certification in Michigan elementary education with an early childhood specialization. UM also offers their new BS in Early Childhood Studies.
The program is unique and is designed for those already working in the field. It does not result in a teaching certification or endorsement, but does prepare students to take the MTTC subject area test for the Specialist (ZS) endorsement. Students can choose focus areas by selecting two minors, or one focused one, in art, music, psychology, social work, foreign language, theatre, chemistry, business, healthcare, or social work, to name a few. Financial aid through the T.E.A.C.H. grant is another reason UM may be a perfect fit for you.
25. University of Oregon
"Nestled in the lush Willamette Valley, with an easy drive to both the Pacific Ocean and the Cascade Mountains, the University of Oregon is renowned for its research prowess and commitment to teaching." A public flagship research university, U of O has nine schools, grants 316 degrees, and has 21 research centers and institutes for its 25,000 students.
The College of Education offers the Family and Human Services program-Early Childhood Emphasis (FHS-ECE). It is not a licensure program, however, it satisfies the federal requirements for teaching in a Head Start program. It also qualifies you to pursue career paths such as early childhood teacher, family advocate, case worker, or other human-service careers and advanced degrees such as a master's in social work.
The format is blended with most classes online, two weekends per term on campus, and some summer classes and takes two years instead of four to earn your bachelor's. The program features three field experiences and a senior project in addition to coursework. One of the biggest draws for this program is for those who are seeking a bachelor's and already have considerable experience in the field. UO is accommodating on a case by case basis for what your experience can count for in terms of a degree.
26. Ohio State University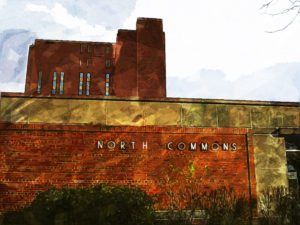 It's hard to understate the fact that Ohio State University is enormous. Originally founded as a school set up for mechanical and agricultural training, OSU has since developed into a comprehensive university. There are currently nearly 60,000 total students walking, biking, busing, and attending classes at the main campus alone.
The College of Education and Human Ecology offers a BS in Early Childhood Education. The program is a licensure program that focuses on Pre-K through Third Grade. This major is offered on the Columbus, Lima, Marion, Mansfield and Newark campuses and getting accepted is not guaranteed, as the major is competitive and popular.
The curriculum emphasizes disciplinary content knowledge and pedagogy that focuses on early exposure to child development and psychological and social foundations of education; there is a strong social justice philosophy infused throughout. A selection of classes includes: Art for Teachers, Equity and Diversity in Education, Introduction to Exceptional Children, and Learner Centered Assessment. The program culminates in a semester of student teaching guided by exceptional faculty. OSU continues to be a solid choice for quality and the investment is worth it with a tuition at $10,037 and mean salary 10 years after graduation at $48,900.
27. University of Delaware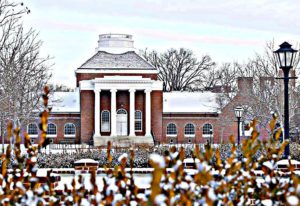 With a history tracing back to 1743, the University of Delaware has a lot to offer. Located in the state where George Washington saved the Continental Army, and perhaps the entire Revolutionary movement with his daring Christmas crossing at Trenton, the University of Delaware has provides deep roots to the 22,000 students pursuing knowledge.
The BS in Early Childhood Education at UD is excellent quality, provides choices within the major, and offers a good return on investment. The program is recognized by the National Association for the Education of Young Children as meeting their highest standards as well as the Division of Early Childhood (DEC) of the Council for Exceptional Children (CEC). As for investment, the $12,520 tuition pays off as the mean salary 10 years after graduation is $60,400.
Curriculum highlights include Over 200 hours of field experiences, two semesters of full-time student teaching, international student teaching opportunities, UD's Children's Campus, home to the Early Learning Center and the Laboratory Preschool, and the 4 + 1 option to continue onto a Master's in a specialty area. Upon completion of the program, you will be endorsed for certification in Early Childhood Education and in Early Childhood Special Education and equipped to work anywhere in the early childcare field.
28. Ferris State University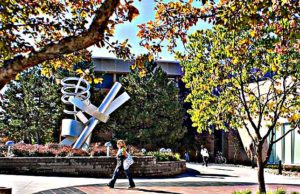 Located in Big Rapids, Michigan, Ferris State University provides a career-centered education to over 14,000 students. Due to the ease of transitioning from two to four years at FSU, the School has more transfers than any other Michigan institution. The University offers approximately 140 degrees.
The College of Education and Human Services offers a BS in Early Childhood Education.
The program prepares students to teach, guide, mentor and lead children in Head Start programs, day care centers or family day care homes, elementary schools, hospitals, recreation centers or other child-oriented businesses. The program includes three concentrations: Early Childhood Management, Early Childhood Lead Teacher, and Child Life Specialist. The curriculum covers all the fundamentals in early childhood development, nutrition, first aid, children's literature and child psychology and culminates with a semester of directed student teaching with experienced faculty.
A notable aspect of FSU's BS in ECE is the opportunity to learn by experience in Tot's Place, a university-owned childcare service that functions as a training center for aspiring teachers. All in all, Ferris State is a solid choice for quality and the investment is worth it with a tuition at $10,970 and mean salary 10 years after graduation at $45,500.
29. Bucknell University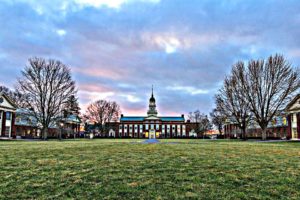 Bucknell University's seal shows the sun, an open book, and waves. The sun symbolizes the light of knowledge, while the book represents education surmounting the storms and of life. This is fitting for this academically excellent school. Founded in 1846 in beautiful Lewisburg, Pennsylvania, Bucknell is a highly selective, private, liberal-arts school with 3700 students.
The Department of Education offers a BS in Early Childhood Education PreK-4. The program "combines a liberal arts education with professional preparation [to] gain a solid background in principles and theories of education, rather than a series of methods." After moving through a core curriculum you will learn from highly qualified and experience faculty in classes such as Education & the Human Spirit, Literacy & Learning in the Diverse Classroom, and Psychology of the Exceptional Child. Practicum experiences start in year one and continue until student teaching (a study abroad option for year 3 is available).
Once admitted into the Pre-Certification, Initial Preparation Program (Pre-CIP), Bucknell's expectations are high as students are required to maintain above a 3.0. Upon completion of the program and passing all Massachusetts teacher certification exams, you will be more than ready to teach early childhood in public schools, private schools, childcare, Head Start, and more.
30. University of Massachusetts -Amherst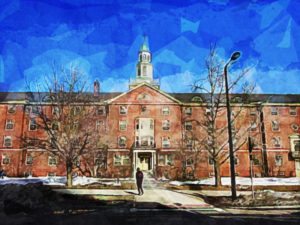 The University of Massachusetts is a five-campus public research university in Massachusetts. The University of Massachusetts – Amherst, which is the flagship and largest school in the system, sits on 1,450-acres in the scenic Pioneer Valley of Western Massachusetts, 90 miles from Boston. UM-Amherst enrolls 30,000 total students; UMassOnline offers over 150 degrees and certificates online.
UMass has several options for pursuing a career in Early Childhood Education. The Early Childhood Education (ECE) concentration leading to a Bachelor's in Education is designed to prepare individuals to work in a variety of early education settings from public school (Pre-K to 2nd grade) to child-care centers. The BA in Early Childhood Education leads to grades PreK-2 Initial Teaching License in Massachusetts; both are accredited.
There is also the University Without Walls major at UMass, a unique program for adults who are in the field or have related experiences who wish to earn a degree or complete one already started. UMass UWW is a major where qualifying individuals can design their early care and education focus and take classes completely online or blended to advance their career within public or private child-care programs such as Head Start, YMCA, 4-H, scouting, and a variety of pre-schools and afterschool programs.
With outstanding options for any walk in life, a variety of formats, and respected and accredited programs, UMass is worth considering.
31. Clemson University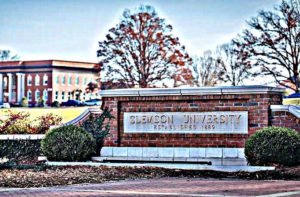 Originally set up to teach scientific agriculture and the mechanical arts, Clemson is now one of the best all-around universities in the U.S. With about 22,000 students, 80 undergraduate and 110 graduate degree programs, plus research and study opportunities across the world, there is no shortage of opportunities to seize.
Accredited by the Council for the Accreditation of Educator Preparation (CAEP) and the National Association for the Education of Young Children (NAEYC) the BA in Early Childhood Education at Clemson is excellent. Some notable facts about the program are the 91 hours more of additional field work than the state requires and the 72-day student teaching internship that exceeds the state's requirements by 12 days. The program features core classes and specific training in early literacy and early mathematical and scientific development.
Students at CU are encouraged to learn outside the classroom as well with opportunities in research, Reading Recovery, South Carolina Association for the Education of Young Children, and study abroad. This well-rounded and quality attention to developing teachers for the 21st century has given Clemson a respected reputation nationally and among potential employers. Return on investment is high with a tuition of $14,272 and a mean salary 10 years after graduate at $56,400.
32. Park University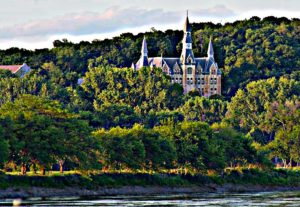 "Fides et Labora – Faith and Work" is the motto of Park University. Originally affiliated with the Presbyterian Church, the University now serves over 10,000 students from 65 countries. The School offers 56 undergraduate and seven master's degrees.
PU is located in the city of Parkville, Missouri.   The School of Education at PU offers two degrees for those interested in early childhood education: The Bachelor of Science in Education – Education Studies program is for those not seeking licensure but working in the field, such as Head Start programs, child care centers, private preschools, and family child care, and the BS in Early Childhood Education leading to licensure for those aspiring to teach pre-k through sixth grade.
The BS in Early Childhood takes students through courses such as Early Childhood Principles, Children and Young Adult Literature, and Education of Exceptional Children culminating in a student teaching (directed teaching) experience. The experience will leave you ready to pass licensure exams and prepared with the confidence and skills to teach early childhood in Missouri public schools. With an affordable tuition at $11,470 and a mean salary 10 years after graduate at $49,000, the investment is well worth it.
33. Northern Arizona University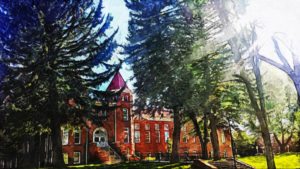 Founded in 1899 and located in sunny Flagstaff, Arizona, North Arizona University is a large public, research university. The School started as a normal school with 23 students and now educates over 30,000 in 91 undergraduate degree programs and 64 graduate degree programs.
NAU's College of Education offers a BS in Education, Early Childhood and a Bachelor of Applied Science in Early Childhood. Quality assured and credible, the BS degree is nationally recognized by the National Association for the Education of Young Children and is accredited by the National Council for Accreditation of Teacher Education (NCATE). The Program is set up to lead to licensure in Arizona, which requires passing the Subject Knowledge Early Childhood Education Exam and the Professional Knowledge – Early Childhood Exam.
The BAS in Early Childhood is designed for those who have, or will complete an associate's degree and are seeking to work in the field of early childhood not requiring a teaching license. It is offered in both the traditional and online formats and does not result in a teaching license. With an affordable tuition at $10,358 and a mean salary 10 years after graduate at $43,400, the investment is well worth it.
34. Texas Christian University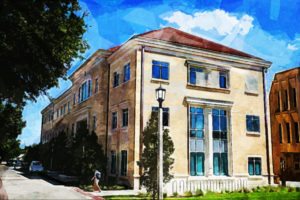 Texas Christian University is located in Fort Worth, Texas. The School enrolls 10,394 students who study in 119 undergraduate areas of study, 53 master's level programs, and 28 areas of doctoral study. TCU is focused on values-centered education and their 13:1 student to faculty ratio aids in this mission.
TCU's College of Education offers a BS in Early Childhood Education with certification options in English as a Second Language (ESL) or Special Education The College of Education is recognized and accredited as an International Reading Association's Certificate of Distinction winner and Exemplary Culturally Responsive Teacher Preparation by AACTE and the Southern Poverty Law Center. The program prepares students to teach young children in early childhood through sixth-grade settings.
After the academic core is complete, the curriculum moves into the skills and knowledge needed for teaching the little ones: Child Development, Critical Investigation of Teaching, Introduction to Educational Technology, Educational Psychology, and Creative Thinking: Play. The capstone student teaching at TCU in the EC-6 program requires a minimum of 12 weeks. With a 98 percent pass rate for state exams and a mean earnings 10 years after graduation of $57,500, the time, money, and sacrifice will be worth it.
35. CUNY Hunter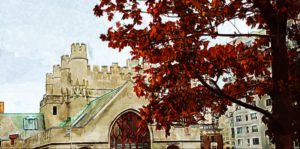 Founded in 1870 and serving more than 23,000 students, The City University of New York-Hunter College knows how to educate. In fact, Hunter enrolls 20,000 students who choose from hundreds of degree options taught with excellence that is recognized nationally.
Hunter's School of Education's vision is to train "deeply thoughtful, knowledgeable and highly effective teachers". To meet the ever-present demand for effective teachers in early childhood, the School of Education offers a BS in Early Childhood Education (PreK-2) that leads to certification as a teacher in New York.
In the critical area of student teaching, Hunter ranks high. According to NCTQ, the program provides regularly spaced intervals of observation, clearly communicates to school districts the desired characteristics of cooperating teachers, and asserts its critical role in the selection of cooperating teachers. With tuition low at $6,782 and a mean salary 10 years after graduation at $48,400, the ROI is positive.